Shining a light on Bristol's lonely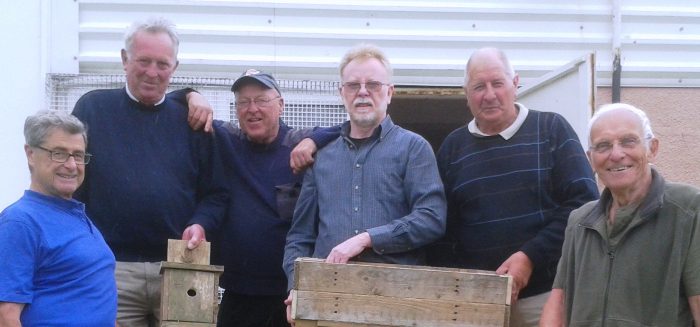 How local groups are bringing people out of this 'silent epidemic'.
Words: Hannah Vickers
Photo: Southern brooks community partnerships
"Loneliness sucks the joy out of life and undermines our sense of self-worth. It can affect our mental, emotional and physical health and disconnect us from others," says Caroline Abrahams, director of Age UK.
The national charity is one of 13 to have partnered with the Jo Cox Commission on Loneliness, launched in January. The cross-party Commission was set up to honour MP Jo Cox, murdered last year, and to continue her work. It's the first time that MPs, policy makers and major charities have worked together on loneliness, the affliction Cox called 'the silent epidemic'.
As bad as smoking
Our understanding of loneliness' physical, as well as psychological effects, has increased in recent years – and they are severe. Studies have found that chronic loneliness is as bad for you as smoking 15 cigarettes a day. It's been linked to a variety of serious health problems, including increased blood pressure, dementia, alcoholism, depression, paranoia, anxiety and suicide. Other studies have found that older people who self-report as lonely find daily tasks more difficult, have higher rates of declining mobility, and may even die sooner.
Affecting more than a million over-65s in the UK, loneliness is as prevalent as it is dangerous. Half of older people say that the TV is their main form of company and a new poll commissioned by Age UK has found that half a million people in the UK spend most of the week completely alone.
Many assume that loneliness is a problem mainly suffered by the elderly, but a 2010 survey by the Mental Health Foundation found that it is a greater concern in the 18-34 age bracket than in over 55s, and more than nine million adults in the UK are estimated to be either always or often lonely. That's 18 times the population of Bristol.
Social isolation in Bristol is above the national average and the council says that reducing this is one of the priorities in the city's Health and Wellbeing Strategy. Research from Age UK Bristol estimates that 11,000 of Bristol's 123,400 over-50s are lonely. It's affecting the younger population, too: around 20,000 18-64-year-olds in Bristol are estimated to be experiencing isolation, according to Bristol City Council's latest Joint Strategic Needs Assessment.
Making connections
The Marmalade Trust is one of the organisations working to tackle Bristol's loneliness crisis. It grew from a one-off event: a Christmas dinner that occupational therapist Amy Perrin organised for three elderly people in 2013.
"If you're on your own on Christmas day, you really are lonely," she says. Ninety-seven guests attended last Christmas' dinner and the Trust is now working on a new initiative to get older people out and about.
Amy, who runs the Trust in her spare time, says that the new scheme will be a markedly different approach to 'befriending', the matching up of lonely people with volunteers. The new scheme will empower them to form friendships and get involved in their community, she says.
"I've been volunteering for over 20 years and I'm really keen that we don't give 87-year-olds another 21-year-old for a short period of time. Befriending is a great support for some people, but what we want to do is make sure people have their own peer support," says Amy.
"There's plenty going on in Bristol, it's just a question of signposting what's available and supporting people to get involved."
The newly launched Bristol Ageing Better, a partnership of individuals and organisations, is also rolling out a similar scheme. 'Community Navigators' will be trained to support isolated older people to connect with their communities and get involved with services and events.
By 2020, Bristol Ageing Better aims to have made Bristol a more 'Age Friendly City'. The partnership plans to collect data and use it to inform and influence Bristol's decision makers, so that future services are "better planned and more effective in reducing loneliness and social isolation". (Bristol Old People's Forum, however, which has been active on the issue, has recently been denied money from the council's impact fund.)
Another scheme, focused specifically on men, is Men in Sheds. Studies have shown that men are more likely to be lonely and not reach out for help. Research commissioned by the Movember Foundation in 2015 found that 2.5 million men 'have no close friends' and their chances of friendlessness almost treble between their early 20s and late middle age. Men are also more than three times more likely to take their own lives.
Men in Sheds is one of the organisations working to address the issue of loneliness and associated poor mental health in men. It started in Australia but there are now more than 300 sheds in the UK, and half a dozen across Bristol. Mike Lewis, who founded the Filton Men's Shed around three years ago, says that working alongside each other makes it easier for the taciturn to talk.
"Men tend to talk shoulder to shoulder. If you're working together, you talk together. That's the premise of the shed, just to provide a venue, a safe venue for men to meet," he said.
Who to speak to in Bristol?