Teacher redundancies hit Bristol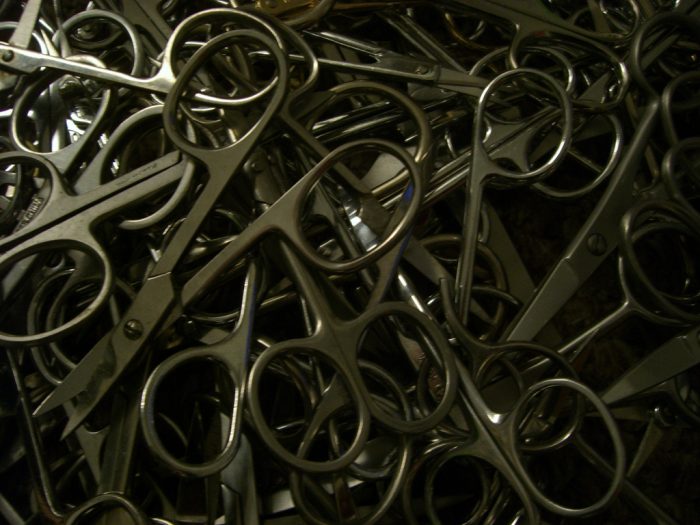 Widespread staff losses and restructuring amid 'devastating' and 'unprecedented' cuts in Bristol schools.
Photo: Flikr CC/ *bri*
An atmosphere of "fear, depression and anger" was one teacher's summation of working in a Bristol school, as the critical funding shortfalls continue and working conditions progress from bad to worse as staff numbers plummet.
In Bristol, the funding crisis – which has already seen schools restrict their curriculum, cut welfare and special educational needs support, ask parents for money, and stop extracurricular activities – is slowly moving into a new phase: extensive job losses.
"I've worked with a few schools that are restructuring, where they've got members of staff who've been part of their community for 20-plus years and they're now being let go."
'Management of change' programmes – what restructuring, including redundancies, is known as – are now rolling out around Bristol schools at what one union official called 'unprecedented' levels. This is occurring alongside ongoing workforce reductions due to non-replacement of staff who've left, and non-renewal of temporary contracts for both teachers and support staff.
Teachers laid off
What explains the funding crisis?
Bristol schools will be some of the worst hit in the country when the government brings in a new 'National Funding Formula' to distribute funds nationally – losing an estimated £33million in total. Other funding pressures facing schools are increased staff costs after a 1% teacher pay rise and new expenditures such as the apprenticeship levy and cost of living increases.
There's also particular pressure locally to bring the 'high needs' funding block, administered by the local authority, back into the black after multi-million overspends in recent years. Meanwhile, pupil numbers continue to increase. With schools expenditures composed of 80-85% staffing costs, heads are finding it impossible to implement cuts without losing staff.
See here for more information.
Both Jamie Barry, secretary of the Bristol branch of NAHT (National Association of Headteachers), and William Brown, secretary of Bristol NUT (National Union of Teachers) report being notified 'often' of management of change programmes starting and staff needing union support.
Barry described the level to which Bristol schools were restructuring as "unprecedented". William Brown agreed with Barry's assessment, warning that in terms of austerity measures, schools were still in "early days".
"We're already seeing some really, really savage treatment of staff," Brown commented. "I've worked with a few schools that are restructuring, where they've got members of staff who've been part of their community for 20-plus years and they're now being let go."
One teacher, who spoke to the Cable under the condition of anonymity, said they had heard of teachers being notified of their redundancy via email.
Reluctant to specify figures, Brown said the number of Bristol schools starting management of changes programmes including redundancies was in 'double figures' (the day after our conversation, he emailed to say a further two had announced restructuring plans that morning).
The recent uptick is a continuation of the cuts crisis which has hit Bristol schools over several months – but now many restructurings are actually being implemented after a compulsory notice period.
The teacher the Cable spoke to reported that, despite there being no forced redundancies at their school, the environment for staff had been "horrible". "People have been really worried about their jobs," she said.
'Natural wastage'
Both union organisers pointed out that redundancies were only the tip of the iceberg. Most schools have been hoping to reduce their staff roll from 'natural wastage' – or not replacing staff when they leave – and utilising agency staff more to mitigate disturbance from future cost-cutting measures.
Either way, the impact on schools and communities of losing such significant numbers of staff is "devastating", said Barry, who also expressed concern about the impact of the situation on headteachers, who are overworked and taking on more responsibilities in order to shield their staff from increased demands.
"It's been horrible. People have been really worried about their jobs."
Across the system, class sizes will be expanding next academic year, departments will be merged, and most of the support staff and extracurricular services, such as careers advice or extra lessons, will have gone. The teacher said that left teachers dealing with pupils with complex problems without the extra capacity needed to serve their needs. The end result, Barry says, is that "children are not getting the education they deserve".
Teaching: no job for life
The current situation also affects new teachers entering the workforce for the first time. Sarah Baker, head of Redland Green, who recently made the news with the desperate measure she employed at Redland to ask parents directly for financial contributions, emphasised the impact on newly qualified teachers (NQTs).
"More and more new teachers are put on one year contracts and then their contracts are not renewed," she explained. "So really good people who trained as a teacher and who may have completed a very successful NQT year, and then people say 'Sorry, you've got to go, we don't have any work for you now'. That's awful and terribly dispiriting for new teachers joining the profession."
The anonymous teacher, asked what her greatest fear was for the future about these cuts: "Retention of staff. Especially young teachers. They will just leave. It's especially hard on teachers with young families – they are forced to choose."
Parents are organising with unions to oppose the cuts. Upcoming parent-led meetings include:
Thursday 11th May, the Greenway Centre, Southmead. 6.30pm. Facebook: 'Say no to Bristol Schools budget cuts'.
Monday, May 15 May , 6pm. Easton Community Centre.
Tuesday, May 16, 6pm. Parson Street Primary School, Bedminster.
A South West march – supported by unions and parents campaigns from as far away as Swindon – will take place in Bristol on the 20th May.