Watch: Bristol West candidates go head to head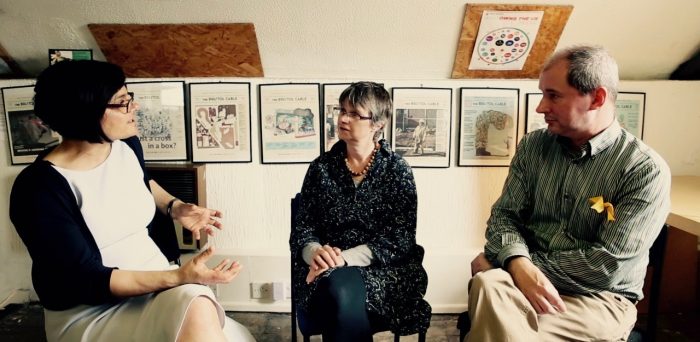 Refugees, Brexit, Trident and NHS: Three candidates for Bristol West MP go head to head.
The Bristol Cable invited the candidates running for Bristol West MP to a uniquely-styled debate. Without a moderator to intervene, the three candidates had to 'self-chair' in what was was a fiery yet respectful political debate. Each candidate was given the opportunity to ask their political rivals a question. Candidates were asked to focus on policy, substance, and the key issues as they see them, facing Bristol West and the UK at large.
Note: Conservative candidate, Annabel Tall, declined to participate.
Many thanks to work experience students Robyn Fogg and Joe Edwards from Bridge Learning Campus, who assisted with sound and filming.