Expenses: £25k on first class travel for Bristol West candidate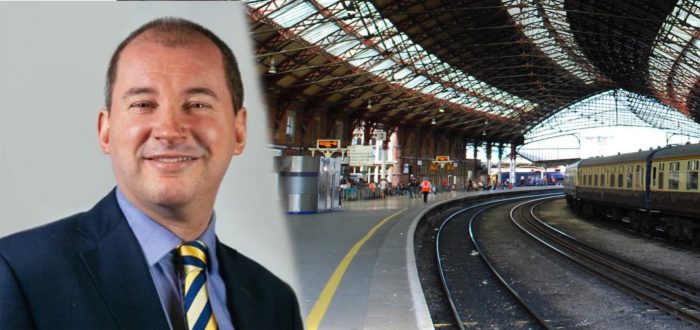 First class travel expenses worth £24,979 claimed by former MP and current candidate for Bristol West, Stephen Williams, during his last term as MP.
Research: Lucas Batt
Words: Lorna Stephenson
Stephen Williams, Bristol West election candidate for the Lib Dems, routinely bought first class train fares on his taxpayer-funded expenses account during his previous 2005-2015 stint as MP for the constituency.
Between 2010-2015 alone (no data is available prior to 2010), Williams racked up a huge £24,979.90 expenses bill for 153 first class rail journeys, predominantly between Bristol and London Paddington. The average cost of each claim was £163.27.
When asked for comment on his use of first class, Williams, who is seeking re-election after being ousted from the seat by Labour's Thangam Debbonaire in 2015, responded:
"They were all off peak, which is the same price as the standard open. No extra cost was involved.
"I used my train journeys to deal with constituents correspondence in private.
"I only ever used trains to get to and from Westminster. Plenty of other local MPs did the same as me, others drove their cars and claimed mileage.
"I was an MP during the expenses scandal in 2009 and was given a clean bill of health by the Telegraph, BBC, ITV and the Bristol Post, all of whom went through my records."
Throughout the same period, no first class tickets were claimed by William's parliamentary colleague Charlotte Leslie, Bristol North West MP. Dawn Primarolo, MP for Bristol South at the time, claimed £481 for first class travel, and Kerry McCarthy for Bristol East £15.
Looking at the Bristol MPs' total travel expenses (including fuel, taxis, airfares and parking) during the 2010-15 parliament Williams claimed over £14,000 more than the second highest claim, £18,000 claimed by Dawn Primarolo.
The watchdog for expenses spending, the Independent Parliamentary Standards Authority (IPSA), brought in rules on travel expenses following the 2009 expenses scandal, but controversially did not rule out first class travel in certain circumstances.
MPs are technically permitted to buy first class travel if the cost is no more than the most expensive standard class tickets – those for peak, open return tickets not bought in advance. A 2012 Telegraph investigation exposed that 185 MPs had traveled first class by exploiting the 'loophole'.
The IPSA guidance also requires MPs to 'always have regard' for 'the most cost effective way to undertake' a particular journey, and the watchdog has since repeated calls for MPs to exercise 'restraint' when making travel arrangements.
Comparing historical ticket price data, Williams appears to have taken off-peak first class tickets, which cost the same as a standard class 'anytime return'. Had he taken standard off-peak return tickets it would have cost the taxpayer around a third of the price.
Get the data
Interactive data explorer
—–
This article was corrected at 17:04 on 2nd June 2017 to remove reference to Karin Smyth, who was not an MP at the time, and Dawn Primarolo's constituency was corrected from Bristol West to Bristol South.