The results are in: Labour wins big in Bristol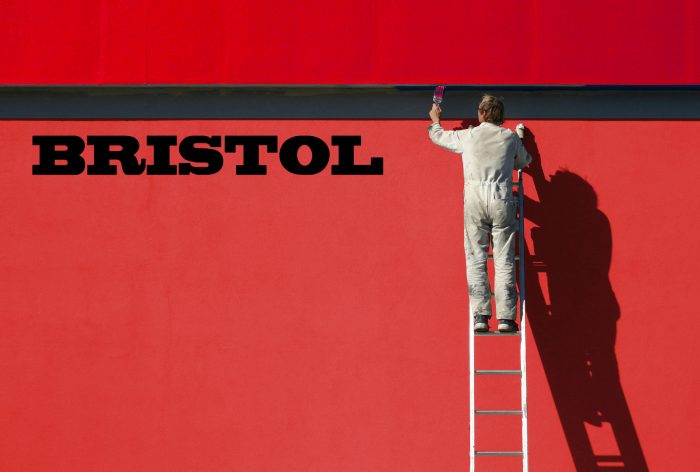 Hopes for a Conservative surge in Bristol were trashed on Thursday night, with all four of the core constituencies now held by Labour. Even Bristol North West, previously held by Conservative Charlotte Leslie, is now in Labour hands.
Words: Sid Ryan
Data visualisation: Lucas Batt
Labour gained some of their largest election wins in the country in Bristol. Thangam Debbonaire crushed her opponents in Bristol West, increasing the number of Labour votes from 22,900 in 2015 to an enormous 47,213. The increased vote share, of 30 percentage points, is the biggest in the history of the party.
Most commentators credit the win to Labour's positive campaigning, policy-focused message and the way this resonated with young people. Not only did the Labour message have a direct appeal to many Bristolians, but the Labour campaign was bolstered by thousands of activists and volunteers hitting the streets to spread the message.
"What a beautiful morning!" said Kitty Webster from the 'Greens for Kerry' campaign to keep the Bristol East out of Conservative hands. "Jeremy Corbyn has increased Labour's share of the vote more than any other leader since Attlee in 1945. All credit to activists in Bristol and around the country who spent the past six weeks doing the leg work for this incredible result. It's also down to courage of the Greens and other smaller parties who committed, in various places, to informal progressive alliances."
Although tactical voting campaigns may have helped keep the Tories out, the strategy has not been kind to the smaller parties. The Greens had pinned their hopes on winning a second seat in parliament on Bristol West, where current MEP Molly Scott Cato was running – but the results were grim.
Scott Cato came in third, behind even the Conservative candidate, in the seat widely regarded as 'impossible' for the Tories to win. Across the four Bristol constituencies the Greens saw over half of their votes disappearing, dropping from 29,867 in 2015 to 12,997 on Thursday night.
"Yesterday Bristol West voted for progressive politics loudly and clearly," said Thangam Debbonaire in her acceptance speech. "Whether it's because they loved the Labour manifesto and Jeremy Corbyn's leadership. Whether it's because they like the things I've been campaigning on. Whether it's because they didn't like the hard Tory Brexit and austerity. Whatever the reason, Bristol West voted for progressive politics. And for hope."
Bristol East
Kerry McCarthy holds her seat with a huge increased majority of 21%. She won 60.7% of the vote compared to Conservative Theo Clarke's 34.4%. Voter turnout was 70%, 5.9% higher than the previous election.
Bristol East saw a remarkable canvassing effort by campaigners seeking a 'progressive alliance', who sought to encourage anyone planning to vote Green or Lib Dem to offer their vote instead to Ms McCarthy.
McCarthy herself referred to the progressive alliance as a deciding factor in her landslide win in her acceptance speech, stating: "We absolutely put our all in to this and it just shows that we can really build a progressive alliance."
Referring to her opponent Theo Clarke, who has been lambasted for not living in Bristol and allegedly exaggerating her claims of supporting local campaigns, McCarthy said: "On a local level my Tory counterpart thought she could get away without turning up to any hustings, and all of this seems to have galvanised this feeling of anger towards the Tories, which has made people turn out in force."
Bristol North West
Conservative MP Charlotte Leslie has been unseated by Labour's Darren Jones on a 72% turnout. Labour won 27,400 votes against the Conservatives 22,639, a swing of 16.3% compared to 2015. It's the first time since 1974 that this bellwether seat hasn't been held by the partying winning the general election.
For many in Bristol, it'll be the first time they've heard of Darren Jones, a 30-year-old pro-Remain lawyer who grew up in the area. The result appears to have been a surprise even to Jones himself. After his win was declared, Jones said: "I was not expecting to win this election this evening, and only just wrote an acceptance speech about ten minutes ago."
For her part, Charlotte Leslie appeared stoic in her acceptance speech, commenting that "nothing lasts forever in Bristol West". In her acceptance speech, she concluded, "These are very, very turbulent, changing times, and to my constituents that were and the country as a whole, I say, good luck".

Bristol South
Bristol South also saw a large boost for Labour, with Karin Smyth increasing the Labour share of the vote to 60.1%. Local councillor and Conservative candidate Mark Weston saw a 6.3% increase in the Tory share of the vote, but it wasn't enough. The UKIP candidate Ian Kealey saw his vote share obliterated, only receiving 1,672 votes and dropping 13.4% percentage points from 2015.
Like her colleague in Bristol East, Smyth wasn't shy of criticising the prime minister. In her acceptance speech, she charged: "Theresa May called this election at your expense, to shore up her support within the Conservative Party – and you have passed judgement on her arrogance."
She also focused her speech on the needs of Bristol South's communities: "The election interrupted the work that I've tried to do on behalf of Bristol South residents … we do have some real and specific challenges relating to particularly deprivation and community need."
Bristol West
Labour's Thangam Debbonaire saw her majority increase by a massive 30.3 percentage points. Labour won 47,213 votes and 65.9% of the vote share, in one of the strongest wins for the party of the election.
Despite hopes that the Green Party might install their second MP with Molly Scott Cato, the Conservatives came in a surprise, and close, second place. Scott Cato was beaten by Conservative Annabel Tall 9,877 votes to 9,216.
Filton and Bradley Stoke
Jack Lopresti kept hold of his seat in Filton and Bradley Stoke, although with a reduced majority. He won 25,331 of the votes compared to Labour candidate Naomi Rylatt's 21,149.
North Somerset
Conservative Secretary of State for International Trade, Liam Fox, keeps hold of his seat in Somerset North. The Conservatives saw their lead drop from 23,099 to 17,103, but Fox has remained consistently popular in the area even after the lobbying scandal which saw him forced to resign as defence secretary in 2011.
North East Somerset
Labour's Robin Moss increased Labour's vote share in the constituency, but not nearly enough to unseat the bafflingly popular incumbent Conservative Jacob Rees-Mogg. There is some benefit to the left in Rees-Mogg's victory, as someone unafraid to speak his mind on Brexit, he is as likely to be as much of a thorn in the side of his own party as he is the opposition.
Bath
Bath saw the Lib Dem candidate, Wera Hobhouse, steal the seat back from the Conservatives after losing it in 2015. Bath was the Lib Dem's most successful campaign in the 2017 election, with a 17% percentage point increase in their favour. Bath far out-performed the party's national average, in which they lost half a percent of their vote share.
Thornbury and Yate
One of the few constituencies which saw a large increase for the Conservatives, an extra 14 percentage points. Unlike most of the Bristol seats, this was a race between the incumbent Conservative Luke Hall and the Liberal Democrat challenger Claire Young. Mirroring the national picture, the Lib Dem vote share decreased by 6.5%, preventing them from taking back the seat lost in the 2015 bloodbath.
Kingswood
Despite a strong showing from Mhairi Threlfall and a 9.9% vote share increase for Labour, the local Eastville councillor couldn't take Kingswood back from the Conservative, Chris Skidmore. So Philip Hammond will get to keep his Parliamentary Private Secretary – at least until the inevitable cabinet re-shuffle next week.
Stroud
David Drew, the Labour candidate, managed to take his seat back from the Conservatives in one of the slimmest margins of the election night, just 687 votes. Labour saw a gain of 9.3%, whereas the Conservative candidate Neil Carmichael could only just hold onto his vote share, only gaining a 0.2% increase.