Correction on "Council executives on top pay rockets" story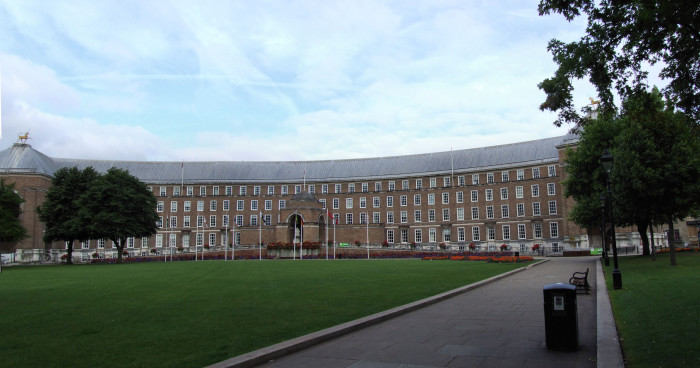 On the 18th July the Bristol Cable published a story about a 53% increase in the number of council employees employed on the highest salary bands. This information, while based directly on the council's accounts, is inaccurate. Therefore we are offering an apology and a correction to the article.
Bristol City Council have said 79 of the extra 115 additions on the payroll are due to exit packages upon redundancy. This implies that in fact there are only 36 extra council staff earning a basic salary above £50k, which is a 17% increase.
Source: Draft Statement of Accounts, Bristol City Council, page 65.
The mistake was an easy one to make. The council accounts contain a table showing the number of staff receiving 'remuneration' of greater than £50,000. The table does indeed show a 53% increase in the number of staff on the highest remuneration bands.
We published the story on this basis – reporting that the council was employing more staff at a senior pay level.
However, a plain reading of this table is incorrect. As the mayor, Marvin Rees, and deputy mayor for finance, Craig Cheney, have clarified, the table doesn't relate to council staff employed on salaries of greater than £50,000 but just the number of staff receiving greater than £50,000 in remuneration, which includes redundancy payments and exit packages. This is an unusual way to present the information.
For example, a person listed in the £50,000-£54,999 bracket could be someone who earned only £40,000 per annum, but was made redundant and paid a £10,000 redundancy package – bringing their total remuneration in 2016/17 above the reporting threshold. Marvin Rees has stated that 79 of the 115 extra people on the 'high earners' bracket are there due to extra redundancy payments.
Therefore, the story we reported which said, "331 employees are now paid an annual basic pay of between £50,000 and £124,000", is incorrect. The figure that there had been a 53% increase in council employees on a salary between £50,000 and £124,000 is also incorrect.
As a result, the piece unfairly criticises Marvin Rees for prioritising paying council management rather than delivering services.
We did notify the mayor and the council that we were publishing this story, however they did not respond within the 24 hours we gave to them. On reflection, this was too short a period to allow our inquiry to be picked up by the press office, relayed to Marvin Rees and the finance team, and then returned to us.
We apologise for the delay in issuing this correction. We are committed to addressing inaccuracies at the soonest possible point. We have been in dialogue with the press office over the last two days in order to issue a full clarification.
We sincerely apologise to all concerned, including our readers and members, for the inaccuracies, and any offence caused.