Ice cream scandal: the Lopresti business investigation continues…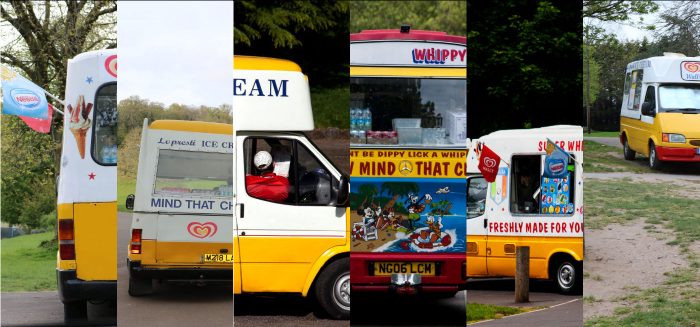 READ MORE FROM
THE 12TH EDITION
Earlier this year we exposed the underpayment and poor working conditions at the Lopresti ice cream and property business. The allegations keep coming in.
Words: Adam Cantwell-Corn
Photos: Rita Dizome
Workplace exploitation and £2.50 per hour wages, unsafe accommodation, withheld deposits and intimidation. All of these come served with a flake and chocolate sauce at SM Lopresti & Sons ice cream, the Bedminster based ice cream vendor.
Cable investigations over two years (See edition 11) have uncovered potentially illegal and immoral practices spanning decades at the ice cream and property business. So far there has not been public action by the authorities, although the Bristol Cable will keep the pressure up. Representatives of SM Lopresti & Sons have not responded to a request for comment.
(Please see below for a correction)
13
So far 13 former tenants and employees have come forward with serious and verifiable accusations. The complaints arise from the ice cream business and some of the 19 properties verifiably owned by family members who also work for SM Lopresti & Sons.
Can you help us get more testimonies? Contact us in confidence at content@thebristolcable.org / 07729 124080.
---
Going undercover: Wages paid vs wages owed to Cable undercover reporter for 27 hours worked
Paid: £92.30
Owed: £208.28
Bravely blowing the whistle on unacceptable practices. Former workers and tenants speak out*
"I regret I was not one of the persons brave enough to face it when it happened to me and another two members of my family. But I had a lot to lose at that time and they are good at threatening."
Margarita, a former tenant and employee of the Lopresti business on the illegal payment, poor conditions and abuse
"He [Sam Lopresti] would just shout at you all the time…and have a go at you for every little thing."
Mike, former employee
"I worked 50 hours last year and have not received a penny although I have asked a number of times."
Charlie, former employee
"When I told him [Sam Lopresti] I had enough and was leaving he agreed to meet me in the property to collect the keys and sort the deposit out, [but] he never arrived"
Mikaela, former tenant
"If we called about an issue with the house, they would often become aggressive to try and intimidate us and get us to drop the complaint."
James, former tenant
*All names have been changed
Lopresti ice cream vans around Bristol
Would you like a flake with the unpaid wages?
The Cable sincerely apologises for the following mistake:
In Issue 12 of the magazine we mistakenly featured photographs of two ice cream vans that do not belong to SM Lopresti & Sons. There is no connection between the vans labelled "Salvatore's" and "Lilo & Sons" to the allegations regarding the SM Lopresti & Sons business.
Taking a nice stroll with friends and family this glorious summer? You may be tempted by one of the 12 Lopresti ice cream vans positioned in some prime Bristol spots – eight of which we've pictured here (not all of them bearing the family name as the "Lopresti" stickers are being removed following the investigation!). Considering the track record of the business, maybe you'll think again!