Medical research in Bristol violates international transparency guidelines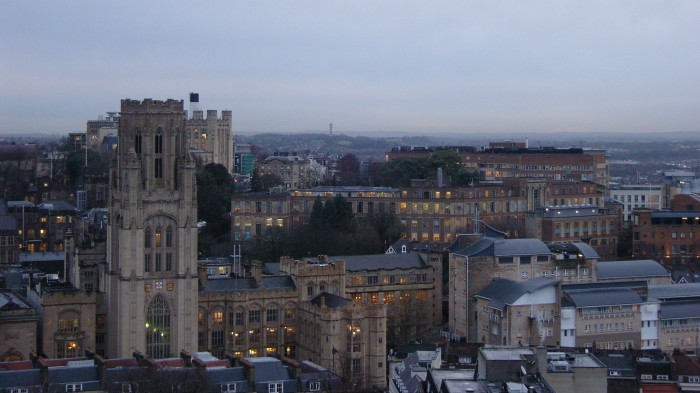 The University of Bristol has conducted over a dozen clinical trials in human volunteers, but not posted any of its results on dedicated trial registries, an investigation by the Bristol Cable has found. Its failure to make the results of its medical research easily accessible violates existing European Union and World Health Organization guidelines and threatens to slow down the development of new treatments and cures.
The investigation shows that on one platform alone, the university is listed as the sponsor of 14 drug trials involving over 1,600 healthy volunteers and patients. Three trials that ended in 2009, 2011 and early 2016 have still not posted results there. Most of the remaining 11 trials also seem to have been completed, but are still listed as 'ongoing', suggesting that the university is not keeping its medical research records up to date.
Clinical trials conducted in human patients are the keystone of modern medicine. Typically, a clinical trial examines whether a new drug, medical device or procedure is safe and effective by investigating its effects in volunteers. Clinical trial registries were set up to ensure that everyone can see who is currently researching what, and what past trials have discovered. This avoids wasteful duplication of research efforts by different investigators, allows researchers to build on each others' work, and provides doctors with quick access to the results of cutting-edge research.
Bristol University's failure to adequately manage its registry entries undermines that system. For example, a trial investigating whether the drug mirtazapine can help people with treatment-resistant depression appears to have been completed in February 2016 at the latest, but is still listed as "ongoing" on the European registry. University of Bristol researchers planned to give either the drug or a placebo to at least 400 people suffering from depression.
At the outset of the trial, the National Institute for Health Research (NIHR), which used taxpayers' money to fund the project in Bristol, noted that "Antidepressants are very widely prescribed, but a substantial proportion of those who take them do not get better. There is very little evidence to guide GPs when this happens, and most are unsure what to do when their patients do not respond to the medication." More than a year after the stated completion of the trial, Bristol University researchers have neither posted its results in the registry nor published them in an academic journal, leaving doctors tapping in the dark because they cannot draw on the trial's results to decide whether prescribing mirtazapine to a patient is more likely to help or harm her.
Dr David Kessler, who led the antidepressant research, told the Cable that "We have conducted an analysis and submitted a draft report to our funder. We are preparing a submission for a peer reviewed journal. We will post results in due course." However, European Union guidelines make it mandatory to post results within 12 months of study completion. The World Health Organisation has also demanded that medical researchers make their results available within 12 months, noting that this "represent[s] the longest possible acceptable timeframe for reporting" results.
Registry data shows that the mirtazapine trial is not an isolated case. University of Bristol is listed as the sponsor of 14 trials on the European registry and 16 research projects on the American registry. None of these have posted results. Data gathered by TranspariMED, an advocacy group, shows that while many British universities fail to consistently post the results of their trials onto registries, it is unusual for a university to not have uploaded a single result. (Full disclosure: The author of this article is the founder of TranspariMED.)
The push for transparency
Gathered under the umbrella of the AllTrials campaign, more than 700 groups representing patients, doctors and scientists have for years been calling on pharmaceutical companies and universities alike to make the results of their medical research more accessible.
"Lack of transparency and under-reporting of clinical trial data are both unethical and harmful to medical practice," said Adrienne Lee, a medical student at Bristol who is the local coordinator for Universities Allied for Essential Medicines, a student-led initiative. "Universities, as leading academic institutions, are key in driving the culture shift towards more transparency and scientific best practices."
Diarmaid McDonald, lead organiser of Just Treatment, a new patient-led campaign run out of Bristol, highlighted the potential impact of hidden trials on the NHS. "Trial transparency is vital to our health – it gives your doctor confidence that they are prescribing you something that will make you better not make you sicker. But at the moment only 50% of trial results are published," he said. "We shouldn't be gambling with our health like this when the odds are stacked so heavily in the favour of the pharmaceutical companies trying to sell medicines to the NHS. Trial registration and result publication is vital to overcoming this bias. It is outrageous that an institution that prides itself on its scientific excellence, like the University of Bristol, thinks it's acceptable to opt out. They are undermining the very system that gives us trust in the pills we put in our bodies."
Contacted by the Cable, university spokesman Richard Cottle explained that "for trials that have closed since reporting became a regulatory requirement, we have started to add the results [to the European registry]. This is currently in the process of validation and is therefore not [yet] publicly available." Regarding the trials missing results on the American registry, he noted that the university assumed central control last year. "Prior to this, anyone could set up an account naming the University as the umbrella organisation," Cottle wrote in an email. "At the point of setting up the central account we took on this legacy and are currently in the process of working with researchers to ensure that the University of Bristol's account reflects studies appropriately." At least two other British universities, in Aberdeen and Dundee, have recently launched similar drives to clean up their data and make the results of their medical research more accessible.
Bristol University's press office declined to identify who was responsible for posting the results for a trial involving 120 infants and toddlers suffering from eczema. European Union guidelines require the results of trials involving children to be posted within six months after trial completion, but according to its registry entry, the trial ended in February 2016, more than a year ago. A different trial involving 40 children with epilepsy that was scheduled to end in 2013 has also not posted results. A spokesperson for the European Medicines Agency explained that the "duty to post the summary results" into its registry lies with the trial sponsor – the university itself – rather than with individual researchers.
The pharmaceutical industry has long been criticized for hiding the results of clinical trials that show drugs to be ineffective or harmful. However, studies show that many universities perform even worse than commercial companies when it comes to posting trial results. "Academia is now lagging behind the pharmaceutical industry in fulfilling this scientific, ethical and economic responsibility," said Sir Iain Chalmers, a leading authority on clinical trial transparency.
Dr Tom Jefferson, an epidemiologist who has long campaigned for greater access to medical research data, said that he had "no idea" why some universities do not keep their registry entries up to date. "It's really a no-brainer. It's easy to do," he told the Cable.
Editor's note: This amendment was added 21.07.17 at 1pm.

After this story was published, Dr Kessler, who leads the research into the anti-depressant mirtazapine, contacted the Cable with a correction to the article. He says that although the registry entry for the study says the research was completed in February 2016, the trial was in fact completed in March 2017. This would mean that the year-long window to publish results has not yet expired. The incorrect end-date for the study was entered into the database automatically as the planned end date passed, even though the trial was in-fact still ongoing. Dr Kessler emphasised that he is strongly committed to publishing the trial's results as quickly as possible so that patients can benefit from his research. This error on the database further reinforces the issues highlighted in this article, that unless registry entries are kept up to date it is impossible for third parties to reliably determine who is currently researching what in Bristol.