We need a public good when times are bad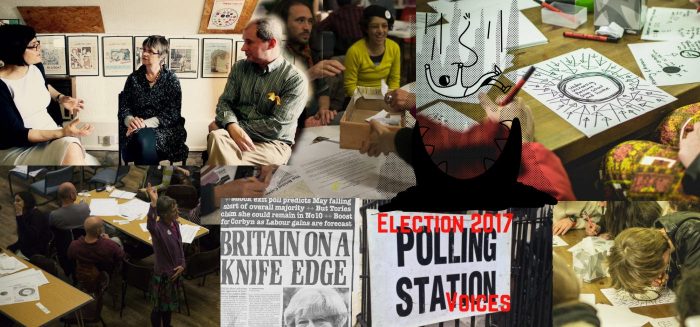 READ MORE FROM
THE 12TH EDITION
What your co-op has been up to.
Communities and public services are suffering, the political landscape is in tumult and you can't go five minutes without hearing somebody shout 'fake news'. It has never been more important to hold power to account, which is why responsible, challenging journalism is more vital than ever.
At the Cable our reporting is sustained not by corporate shareholders but by ordinary people in Bristol – and we need more of you so we can keep going.
Here's a quick look at what our 1,700 members have made possible over the last few months. Like what you see? Become one of them from £1 a month. Don't just complain about the media, own it!
Annual general meeting
April saw our AGM – but not the kind you might be used to. The Bristol Cable team gets its mandate from the membership and more than 100 people crowded into the Malcolm X Centre to make 'owning your own media' a tangible reality.
credit: Norberto Fernandez Soriano
There were decisions to be made on the future of the organisation, delicious drinks and samosas to get stuck into and – unusually for a shareholders' meeting – actual fun to be had. A new board of directors was elected, votes were taken on funding sources and financial priorities and groups discussed diversity in the team, democracy in the organisation and what kind of journalism we should be doing. The Cable team is taking the feedback and decisions on board and continuing to get member input as we grow the Cable and do more of the powerful journalism this city needs.
'Using art to tackle the teenage mental health taboo'
Illustration: Laurence Ware
Six Bristol teenagers worked with Cable illustrators and youth charity, Off the Record, to tell the story of their mental health struggles. The interactive audio-visual project, which enabled the young people to express themselves through a combination of their own words and images, was the final piece in our in-depth series on mental health, funded by the charity, HealthWatch.
Snap general election
The Cable was caught off guard along with the rest of the country, but we got speedily under the skin of the snap general election with filmed head-to-head candidate debates, profiles of complex constituencies and the voices of voters. Of course the surprises kept coming the day after the election, when the full results left the country gobsmacked. We got to work with a roundup of the most interesting developments and our own brand of challenging and spirited analysis of what on earth was going on.
Flickr/ Michael (CC By 2.0)
Shining a light on the 'dark' side of elections
You've been helping us investigate the use of 'dark ads' during the general election. This shadowy practice, which targets individuals on Facebook using detailed user information, is credited with helping Donald Trump's election. We invited you, our readers, to install a browser extension developed by Who Targets Me? in collaboration with the Bureau of Investigative Journalism, providing us with data about the political adverts you received on Facebook. Read on for the results.
Online Media Awards
We were 'highly commended' in the Best Regional/Local News Site category at The Drum Online Media Awards, which acknowledge "the cleverest, boldest and most original purveyors of news and views from around the world". We're honoured, and we hope to keep honouring those high standards for redefining local media.
Democracy through education
Giving people opportunities and training is a cornerstone of what the Cable does and we believe it's essential for democratising the way local media is produced. The graduates of our Media Lab education programme continue to be a part of the Cable family, producing skilled and powerful journalism. We've also been working with two young work experience students who helped with writing, research and filming for our general election coverage.