Voices: Don't let the arms industry sponsor Bristol Pride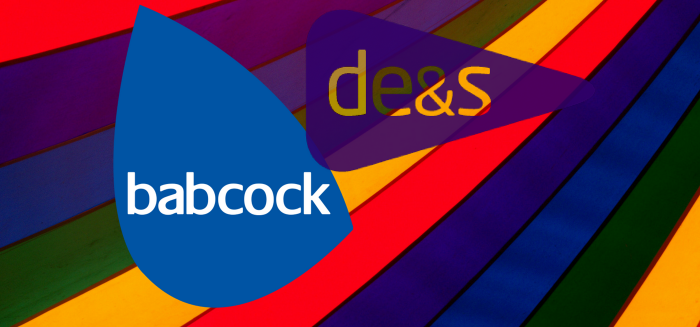 Lorna Stephenson argues that companies such as Babcock should not be allowed to 'pink-wash' their dealings with repressive regimes by sponsoring Pride events.
Thousands of people will be celebrating LGBT rights and history tomorrow with the Bristol Pride parade and harbourside event which – kudos to the organisers – is the largest free Pride event in the country. But in amongst the speeches, music and cabaret performances, the food and the dancing, will be some rather questionable participants.
Corporate sponsorship is crucial to keeping Bristol Pride running, so it's not a surprise to see various big corporations in the lists of sponsors and corporate supporters – from Nando's to international legal firms. But, this being Bristol, there's also a healthy defence industry presence, and I think that's a problem.
According to the Bristol Pride website:
"The Pride Parade is also our chance to be a beacon for those many who cannot be out in their countries, to the 77 countries that ban homosexuality and offer lengthy prison sentences, to the 10 countries where homosexuality is punished by death and to all those where people have been driven to suicide by bullying or entrapment – sadly some of these are EU countries."
Along with the MoD's procurement arm, DE&S, international arms behemoth Babcock International is a supporter of the event and will be running an expo stall. They may be an equal opportunities employer in the UK, but their international business involves trading billions of pounds of arms and military services to repressive regimes around the world.
Many of these states commit human rights abuses, including those such as Saudi Arabia, which not only has killed thousands of civilians in leading the ongoing air strike campaign against Yemen, but is one of the only states in the world where homosexuality is punishable by death.
Hypocrisy like Babcock's isn't only present at Bristol Pride. Spokesperson for CAAT, Kat Hobbs, is also active in No Pride In War, which is an anti-militarist LGBTQA+ group. No Pride In War will be taking action at London Pride. She says Babcock's involvement in Bristol Pride is "disgraceful" given the massive corporation supplies arms around the world.
"LGBTQA+ people are fighting for freedom across the world, and we can't allow arms companies to cynically use our identities as a pink-washing exercise to improve their public image," she commented. "Pride began as a protest and it stands for liberation and community. Weapons manufacturers have no place in Pride."
So, Bristol Pride organisers, perhaps next year we could do without the arms companies.