Mayor calls rally but questions on strategy remain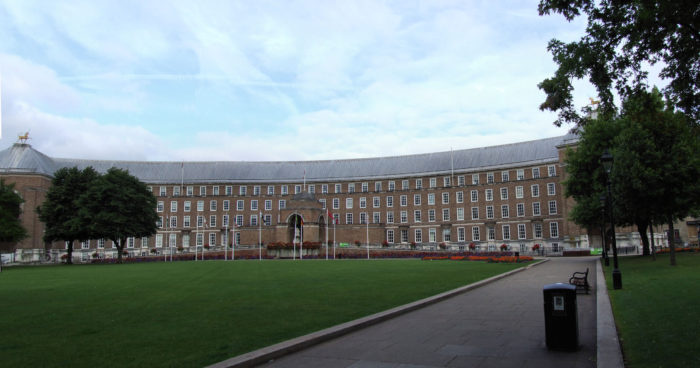 Mayor leads a coalition of core cities to wrest power from Westminster and challenge austerity
Mayor Marvin Rees has called for a demonstration on 9th September, which will take place at 12 o'clock on College Green and is expected to draw thousands.
It is being backed by 17 organisations in the city, including trade unions, political parties and community campaigns. The demonstration will take place ahead of a meeting on 12th September when Mr Rees and other core city leaders will present a Green Paper to lobby government ministers in Westminster.
The Green Paper, 'Invest-Reform-Trust: A Core Cities UK Green Paper for a Stronger, Fairer Britain', makes the case that cities are the drivers of the modern economy, and need investment and devolved powers to create 'a stronger, fairer Britain'.
The paper, which was co-authored by leaders from the Core Cities, a coalition of ten major UK cities, makes the case for a new shift towards investment in cities to generate long term benefits. It states that "there is growing support within each main party to steer a path away from austerity". The aims of the core cities group are to lobby for more devolution of public services to regional cities, and to attract investment in urban areas.
Mr Rees said "my message is simple, if you believe that there is an alternative to austerity then join with me, the Trade Unions, the People's Assembly and the people of Bristol on 9 September… We've done some great work with Core Cities, putting together a Green Paper for cities which urges government to change tack and start proactively investing in the public services that sustain our flourishing communities."
"What I'm concerned about as a city leader is the cost of the cuts," said Mr Rees. "These short-term savings will undermine our communities and population health and will ultimately cost us more in the medium- to long-term. It's crucial we take this case to government."
Some however have expressed frustration at the scope of the demands put forward in the Green Paper, saying it does not go far enough to challenge central government-imposed austerity.
Eleanor Combley, Green councillor for Bishopston and Ashley Down and leader of Bristol's Green councillor group cautiously welcomed the mayor's announcement. Writing in the Bristol Post, Ms Combley said
"There appears to be no real anti-austerity message in this Core Cities approach to central government. I hope that when Marvin meets with ministers in September he will supplement his presentation from the Core Cities with some more forceful, well argued requests to better fund our cities for everyday services, and not just big infrastructure projects."
Referring to Mr Rees' June statement when he challenged anti-austerity campaigners to stop 'shouting from the sidelines', Nick Ballard, of community union ACORN, told the Cable:
"That Marvin Rees has got on board with this and issued this call despite his previous criticisms of people protesting is testament to the efforts of those organisations that have repeatedly demanded he take a stronger stand against Government policies and use his position to build support for a demonstration. He has responded and that should be recognised as a positive move.

"People must come out on the demonstration but also join us and help us organise. That's the way that we will get the policies we need and defeat austerity politics, whoever delivers them."
Organisations supporting the demonstration on 9th September:
Bristol People's Assembly
Bristol Labour Party
Bristol Green Party
Unite the Union South West
National Union of Teachers Bristol
Black Activists Rising Against the Cuts (BARAC) Bristol
University and College Union – Bristol University branch
Public and Commercial Services Union South West
National Association of Headteachers Bristol
GMB Union Wales & South West
Fair Funding For All Schools Bristol
ACORN Bristol
Protect our NHS
South West Trade Union Congress
Love Bristol Libraries
Bristol and District Anti-Cuts Alliance (BADACA)
38 Degrees