One25: Helping women off the streets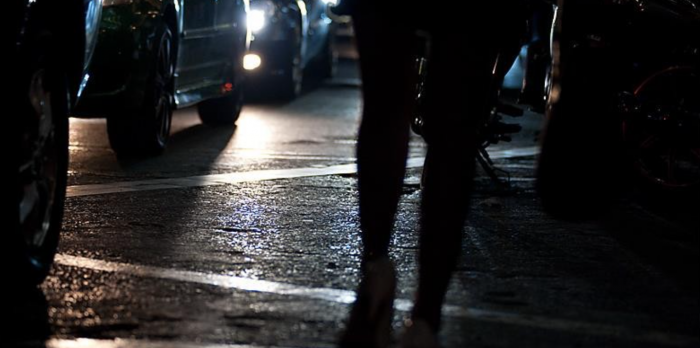 CEO Anna Smith talks about One25, the Bristol charity that supports the city's sex workers to 'step away from the streets'.

Photos: One25
*Holly Clemens is winner of the Bristol NUJ student prize for 2017.
"I'm conscious that it always could have been me and that this could be my sister, my brother, my friend, my cousin," says Anna Smith, chief executive of charity One25 "and I'd want that for them—that service." The service Anna's referring to is the support One25 gives to Bristol's sex workers, who are so often looked down on in society, some of whom also sit on the ground both day and night asking us to spare some change.
The women One25 support are often frowned upon for their bad 'choices'. "But who chooses to live like that really?" questions Anna. "It's that or die, or not feed your children, or not have a roof over your head. They're decisions that any of us could make in that position."
The charity supports women from the ages of 18-55 who have found their way to sex work for a number of reasons: from becoming homeless after being kicked out by their families or breaking free from their abusers, to funding theirs and and their partners' drug addictions or being under the control of another man. But judging from experience, Anna asserts they're doing it because "they have to cope and survive".
Before starting at One25 Anna worked in different organisations which supported domestic abuse victims and women embroiled in the criminal justice system.
On the frontline
Spearheading the charity's operations on the frontline is the outreach van. Five nights a week, it is parked in the red light zones in Bristol. The women have come to feel so safe around the van and the volunteers they walk up to them themselves. In the absence of external pressure, it provides a safe place away from their abusers. They are given food, first aid, warm clothing, condoms, safety alarms, clean underwear and clean needles to make sure that they keep as hygienic as possible.
The success of these support methods are reflected in One25 getting 37 women out of street sex working last year alone.
From there, the women are encouraged to come to the drop-in centre, a place where they will get the opportunity to have a proper chat with a volunteer, a shower and even a hot meal. The drop-in is a place of safety, a colourful room with much activity and positivity. The success of these support methods are reflected in One25 getting 37 women out of street sex work last year alone. Related, police data shows a significant decrease in sex work-related offences in recent years.
One25 work closely with Avon & Somerset Police to ensure the safety of vulnerable women, especially with those most at risk who need immediate and ongoing support through court cases, investigations and abuse. They also receive referrals from the police and other supporting agencies so that One25's caseworkers can take steps to help women improve their quality of life.
Last year alone One25 caseworkers gave support to 177 women, which lead to many stepping away from the streets and successfully starting new integrated lives within the community.
One25 also supports victims of domestic abuse, and are currently hosting the Pause Bristol programme, which seeks to help women who faced repetitive removals of their children create a positive future for themselves and their families.
Outreach van
Tough environment and history
After several years of doing this work Anna still isn't used to the situations she encounters. "Whenever I meet somebody and hear their story it affects me enormously and that's why I do what I do," she says. "I've been moved to tears several times, and I go home thinking about these women." There are stories of women driven to the middle of nowhere by a stranger who tries to stab them with a piece of broken mirror.
Anna Smith, CEO of One25
This is what fuels Anna's passion, and every other One25 team member, because "it's wrong to assume that we all need to struggle on our own". According to Anna, "some people need help and some people haven't had the advantages I've had in my life".
Most of the women supported by One25 have never had role modelling by their parents on what a healthy relationship looks like, so they struggle to find one themselves. Anna explains that they are often in "exploitative relationships, where men are after making money through that woman sex working on their behalf, where they take that money and control them".
Yet for Anna the key to this issue is to "get education into schools about what's healthy and what's not healthy, because I don't think that many women understand what abuse is". In a day and age where social media and texting is part of our daily lives, it is paramount that women realise that "somebody checking your texts and sending you 20 emails a day saying 'I love you where are you?' is not control- it's obsession".
Engage and give love
But the love definitely does not go unnoticed for women who receive support from One25 every day. One woman who has turned her life around says "One25 loved me unconditionally", presumably when no one else did. "It's my mission, my drive and my passion to make better lives for disadvantaged people," says Anna.
In the bright purple building that stands on Grosvenor Road in St Paul's, every adviser, caseworker and volunteer is filled with the passion and drive to "engage women and just give love—that's the ethos of the organisation".
However, Anna remains modest. "I don't think I've made a difference on my job very often, I think that the frontline workers need credit for that… but sometimes if we've had an event and women speak about their experiences I feel incredibly proud to be part of something that is helping them change their lives and we do that as a team."