Drug deaths in Bristol sharply increase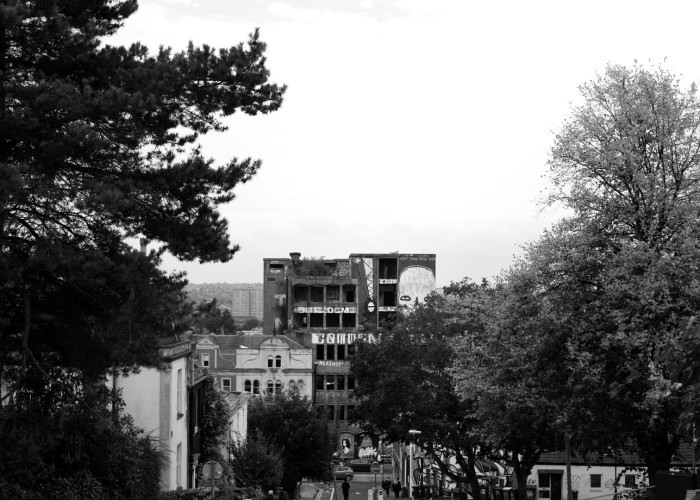 What explains the rising rates of drug misuse fatalities, and how can the risks be reduced for Bristol's population of drug users?
Reporting: Lorna Stephenson
Data analysis and visualisation: Lucas Batt
Photo: Alec Searight
There has been a 44% increase in the rate of deaths from drug misuse in Bristol since 2012, new government data shows. Nationally, there has been a sharp rise in drug misuse deaths, continuing a grim trend that has been in train since the early nineties, when recent records began.
Bristol, which has the highest rates of heroin and crack cocaine use out of all the core cities, has a rate of drug misuse mortality at the same level as the north-west and north-east regions, which are known for having the highest incidence of drug misuse in the country.
With a total of 93 deaths in the 2014-16 period, Bristol ranked 12th out of the 375 reporting areas included in the government's statistics. In recent years, the rate of drug deaths has risen from 5 deaths per 100,000 population in 2012-14, to 6 deaths in 2013-15 and up to the current rate of 7.2 deaths in the 2014-16 period – a 44% increase in total.
What explains the rising rates of drug misuse fatalities, and how can the risks be reduced for Bristol's population of drug users?
On a national level, the government tends to point their finger at two causes for rising drug deaths: purer – and therefore more potent – drugs, particularly heroin, and an ageing population of long-term drug users. Maggie Telfer, CEO of Bristol Drugs Project, says the organisation supports a large number of older drug users, and has special meetings specifically for them.
"The older you are, the more vulnerable you will be to overdose," she says, explaining that respiratory problems and general frailty associated with ageing and long-term drug use increase the risks.
But this is only part of the story on a national level, argues Steve Rolles, senior policy analyst from Bristol-based Transform, the UK's leading think-tank for progressive drug policy reform.
"It does feel to me that those are something of a smokescreen for the fact that… well, the point where the drug deaths started going up dramatically was also the point where our drug strategy changed," he says, talking about policy changes brought in under the Coalition government at the end of 2010 and implemented during the course of 2011.
"It pivoted away from a harm reduction approach, a more pragmatic risk management and minimisation approach, to one that was very preoccupied with recovery and specifically abstinence-based recovery."
Central government cuts to funding for drug and alcohol services is also having an impact on a local level. Maggie Telfer says that in Bristol, drug-related services are still being recommissioned but with 10% less funding than previous contracts.
Another striking part of the nationwide data concerns the types of drugs that are involved in a person's death. The last five years have seen dramatic increases in the number of deaths related to new, super-strength opiates such as fentanyl, and to 'new pyschoactive substances', like Spice, which the government banned last year.
Maggie Telfer says the organisation has been working with service users to test whether there is any evidence of fentanyl in the heroin being bought in Bristol. So far, there has been no evidence of it, and BDP is not currently issuing warnings to service users.
"It's very important to us here at BDP that we use warnings really specifically, because a very large proportion of people we work with run the risk of overdose every single day and if you need people to really hear that there's a real problem, then we only do that when we've got evidence," she explains.
In terms of reducing the potential harms of drug use, Telfer says providing naloxone, an emergency medication which reverses opiate overdoses, to service users has saved lives. BDP provided over 1000 doses of naloxone in 2016, and 114 individuals came back for a replacement after using their dose.
"The important thing about that is you can't say all of those 114 people would have died but I think you can say with some certainty that some of them would have done, so providing naloxone really is saving lives – and Bristol is one of the areas in England that's providing more naloxone than most others."
However, the other main harm reduction measure that both Telfer and Rolles advocate for has little support from government – the establishment of safe spaces for drug consumption.
"Many other European countries, and Australia and Canada and so on, have safe spaces where people can take drugs in a proper clinical environment rather than out in public which is what many people have no choice but to do," says Tefler. "Government doesn't seem interested in seeing this developed in England but all the evidence is that that reduces harm all round – both the individuals who are able to use drugs in a safer setting and also for the community."
Rolles says overall, it's important not to lose sight of the 'human face of the tragedy': "Ultimately, I think it's important to remember that each one of those statistics is a very real personal tragedy, a bereaved family and an incalculable amount of heartache and pain… The terrible reality that most of those deaths are completely avoidable. We know how to stop them, but the government is making a political choice not to do those things."