One hundred years on, Bristol remembers those who refused to kill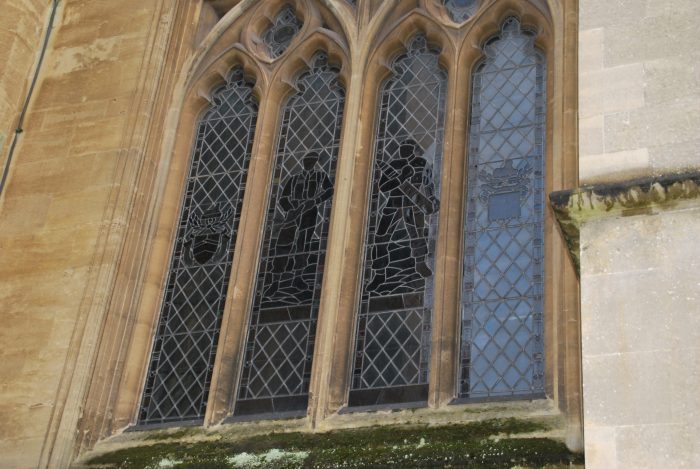 Descendants of World War 1 conscientious objectors reclaim their history as a source of pride
"We wanted to counter the idea that conscientious objectors were just individual, isolated 'cranks' who didn't want to join the military,"
"If your source of the (WW1) commemoration was mostly the mainstream media," says Cyril Pearce, a historian who has done extensive research on conscientious objectors, "you could be forgiven for not having heard of the men and women across Britain who did not think that the war was such a good idea."
Yet as commemorations of the centenary of the First World War have unfolded, the country is seeing a surge of initiatives to raise awareness about those who refused to serve.
In Bristol, the Remembering the Real World War 1 group, formed in 2013, recently opened the Refusing to Kill exhibition at Bristol Cathedral dedicated to the lives and principles of Bristolians who took a stance against Britain's involvement in the First World War.
Records show that in Bristol over 350 men refused to fight. According to Pearce, this is the fourth largest contingent of conscientious objectors (COs) in British cities.
Addresses of COs, collected from the Pearce Register.
"We wanted to counter the idea that conscientious objectors were just individual, isolated 'cranks' who didn't want to join the military," says Jeremy Clarke one of the exhibition organisers. "They were people who understood the issues raised by the war and decided they wanted no part in it. The exhibition shows the links between them, and importantly the work of people in the wider community who supported them."
According to Clarke, Bristol's anti-conscription movement emerged from experiences of groups struggling for women's suffrage and socialist activism. "Then, as now, Bristol had a well developed radical life," he says.
"Today, when it is widely accepted that the war was a waste of human life and resources, it is important to recognise that these people said exactly that at the time and were reviled and mistreated by the authorities for their opinions."
The status of conscientious objector was claimed for moral, religious or political reasons, leading them to either take up non-military roles or languish in prison. Whilst some experienced isolation, prejudice and abuse, they often received support and respect from friends and family. Sympathy could also come from war weary segments of the general population.
Key figures of the movement eventually earned the respect of their fellow countrymen. One of them Walter Ayles, who was sentenced to prison before the Military Service Tribunal in 1916, went on to become MP for Bristol North in 1923.
Reclaiming family histories
The opening event of the Refusing to Kill exhibition on September 9th saw dozens of descendants of Bristol's conscientious objectors gather to commemorate and share stories about their relatives. Bristol University professor Lois Bibbings, who is one of the curators of the exhibition, said the gathering of the relatives was a "unique experience which perhaps will never happen again". In total, Remembering the Real World War 1 group traced down families of 23 conscientious objectors.
For some families the status of the relative who had been a CO had not been a source of pride before. "I'd heard that my great-grandfather was a conscientious objector from older family members," says Jessica Sharratt. Her great-grandfather Redvers Henry Townsend was a cabinet maker on Stokes Croft, and his business was apparently ruined when he became known as a CO.
"Once I started asking questions [in the family] it got shut down very quickly," says Sharratt. "It's hard to tell if people don't know any more, or if they'd rather not talk about it."
Another descendant, Cathy Dyer, whose grandfather was a conscientious objector, said she was "really pleased" the exhibition was happening: "I hope to learn more about the time my grandfather spent in prison."
Sharratt connects this history to the identity of the city. "Bristol as a city is famous for its activism," she says, "and it's quite nice to think that I have got a family root in that that goes back such a long way."
In the context of WW1 commemorations and the work of charities such as Help for Heroes, Sharratt warns that the "line between memorialisation and glorifying war is often quite blurred".
"It's important to remember that there were critical voices at the time that objected the unilateral decision to go to war. They continue to be relevant now. The point of memorialisation should be avoiding these things happening again, not [looking at it through rose-tinted glasses]."