Council to work with immigration enforcement to deport rough sleepers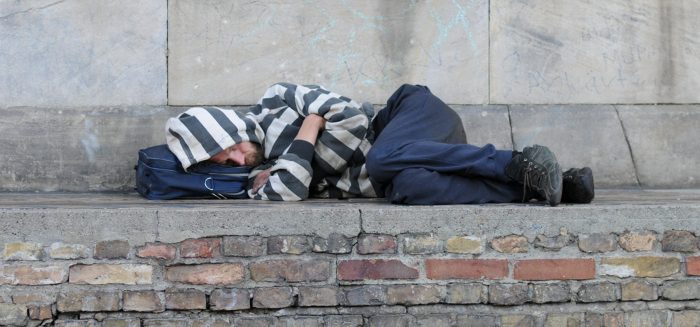 New funding targets individuals for detention.
Removing Rough Sleepers
Part of an investigation into the council's partnership with Immigration Enforcement.
The Council is set to collaborate with the police and immigration enforcement with the aim "to target detention of [rough sleeping] individuals for enforced administrative removal" a Freedom of Information release has revealed.
With two years of funding worth £180,474, the police and council's Safer Bristol Anti-Social Behaviour Team will liaise with Home Office immigration enforcement officers "to build a stronger intelligence picture of migrant rough sleeping" in order to remove homeless non-UK citizens, including people from the European Economic Area (EEA).
The funding is from the Controlling Migration Fund, a government programme that has so far distributed £15m to councils "to help ease the pressures from recent migration". 326 English local authorities will be able to bid to the total pot of £100m from now until 2020. Another £40m has been allocated for immigration enforcement activities.
The funding comes in the context of Bristol City Council making £106m in further budget cuts to public services between 2017 – 2022, following a drastic reductions in funding from central government.
Paul Smith, Labour councillor and cabinet member for housing said "migrants are absolutely not the cause of the housing crisis". Mr Smith said although the government was emphasising immigration enforcement, as far as the council was concerned the funding is to work towards safe accommodation for vulnerably housed people. Mr Smith also said the council is increasingly encountering homeless people who are in work but cannot afford private rents.
Bristol has also been awarded £300,430 for two projects focusing on migrant employment and integration and a further £321,750 to tackle rogue landlords, with the latter also in close partnership with immigration enforcement.
In order to tackle rogue landlords the council will be "actively encouraging tenants to come forward if they have concerns about the conditions of their rented properties, which they have not been able to resolve with their landlord". It is not clear how encouraging migrants to report poor conditions is consistent with the council's close working relationship with immigration enforcement.
Mr Smith said that the council's focus is on tackling rogue landlords, providing full advice for tenants as well as continuing projects that address the core issues. These include large scale home building at sites such as Alderman Moores, new council houses and bringing vacant properties back into use to house refugees.
The Home Office has argued that removals of homeless EEA nationals are legal as the individuals are not using freedom of movement rights if they are rough sleeping. However, this policy is now subject to a legal challenge in the High Court by the Public Interest Law Unit. Paul Heron of the Public Interest Law Unit told the Cable that many rough sleeping EEA nationals are in fact in work, but unable to afford private accommodation.
As previously seen in London, Mr Heron said that patrols by local authorities, charity outreach workers and immigration enforcement routinely result in the confiscation of ID documents from EEA rough sleepers and possible immediate detention.
As the case is in the early stages it is not clear how this will affect the council's plans.