A never-ending journey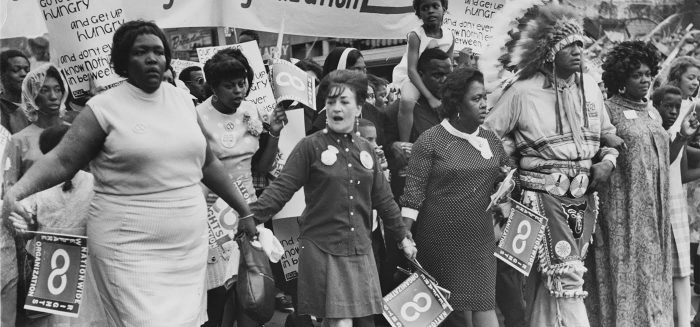 What can history teach us about how we got here and where we go next? The Journey to Justice project aims to find out by offering fresh perspectives on civil rights struggles.
"Journey to Justice allows those of us with dissenting voices as writers, artists and activists to speak to the silences and received 'histories' here in Bristol"
In a time of deep political and social divisions, entrenched inequality and heated debate about how we should remember the past, what can we learn from an 18th-century teenage poet who wrote in protest against the cruelty of the slave trade?
What is the legacy of the young black campaigners who stood up to racist hiring practices in the 1963 Bristol bus boycott? How should we remember conscientious objectors who refused to kill in the First World War? How should we approach struggles for freedom and justice today?
A project new to Bristol brings to life civil rights stories with exhibitions, art, music, talks and workshops across the city, will give scope to explore these questions and others.
Journey to Justice brings a travelling exhibition programme on the American civil rights movement to cities across the UK, telling stories of the lesser-known voices who made a difference in the fight for black liberation in America.
It's in Bristol for most of October – and will be accompanied throughout the month by more than two dozen events telling local stories. The exhibition programme has been created by a huge group of volunteers from the UK&US including researchers, historians, teachers, curators, artists, audio/visuals specialists, copyright researchers & more.
A different approach
UWE professor and exhibition programme co-ordinator, Dr Madge Dresser, says this is a different approach to telling a famous story. It's a respectful, grassroots, community effort that also tells Bristolian stories, rather than an exclusive focus on Martin Luther King and the American civil rights movement which is often taught in a way which makes it "dead and irrelevant to British kids".
The exhibition acknowledges Bristol and its place in civil rights history, incorporating stories of local heroes such as Paul Stephenson, leader of the 1963 Bristol bus boycott, who campaigned against a hiring ban on black and Asian drivers. Another is Peaches Golding OBE, who became the first black woman to serve as Lord-Lieutenant of Bristol, having come from an African-American family with a history of civil rights activism. Golding, who will also be in conversation with Dresser as part of Journey to Justice, shared family documents and personal photographs for local students to create a video about her life.
"It is important to dream and to see yourself succeeding in any and every situation," says Golding in relation to the project's aims. "With preparation, hard work, determination and self-challenge, everyone can realise their dreams – however, on your travel through life, always be on the lookout for how you can eliminate injustice in order to create a better society."
Elsewhere, a radical history timeline of Bristol will highlight key social justice moments in the life of the city, such as campaigns for enslaved Bristolians in the early medieval period and the movement to abolish the slave trade, and how they related to struggles across the country and the world.
Dissenting voices
The wide-ranging programme of mostly free events that accompanies Journey to Justice takes a deeper look at the histories and activism of marginalised groups, including LGBT+ communities, working-class women and people with disabilities. It will also explore current activism and cultural perspectives, from protest strategies and the experiences of Jewish refugees, to a history of the Knowle West community and the voices of Somali Bristolians across generations. There will be talks and lectures, film and art performances, workshops, walking tours, debates and a march to commemorate Martin Luther King.
"[Journey to Justice] allows those of us with dissenting voices as writers, artists and activists to have a voice that speaks to the silences and received 'histories' here in Bristol," says Ros Martin, artistic director of the Daughters of Igbo Woman film project. The project, about the impact of slavery on three generations of women in an 18th-century African family connected to Bristol, will be screened at the Bearpit on 4, 5 and 6 October.
The local programme, Dresser explains, could not have been as richly rooted in Bristolian history without a year of involvement from communities in the city. This has included ideas, resources and participation from Bristol Cathedral (where the main exhibition is taking place), the People's Republic of Stokes Croft, the archives of Bristol Libraries, Bristol Radical History Group, Bristol Quakers, Black South West Network, Bristol Somali Resource Centre, OutStories Bristol, students from City of Bristol College, and more.
Learning from the past
A number of the events are aimed at young people in particular; a group Dresser feels is being let down by formal education.
"Young people are increasingly passionate about their own experiences of injustice," a trend that has been "revolutionised" by the opportunities of the internet, Dresser says. But she expresses concern that this is not backed up by a good history education in schools, which would enable a deeper understanding of why the world looks as it does, and give them the confidence and knowledge to fight for change.
Learning how the struggles of the past got us to where we are is vital for our future and reminds us of what we're still fighting for, Dresser explains, giving the example of women's reproductive rights.
"My undergraduates used to think oral contraceptives were always available freely to unmarried women," she says. "We've seen in America how fragile that right to planned parenthood is. So to know a woman could have 17 pregnancies, including miscarriages, in the Victorian period – that puts a perspective on what present day politics are like.
"They know a lot – this younger generation – they know a huge amount about consumer goods," Dresser adds. "Their imagiation has been colonised by capitalism but they don't have the kind of general knowledge that maybe people did when I first started teaching."
Journey to Justice is, in part, an attempt to involve young people in creating events, working and learning with people from different generations and giving them opportunities for varied and interesting educational experiences. This might include hearing from Peaches Golding, participating in a teenagers' workshop on racism or learning the stories of people their own age, such as the 18th-century teenage poet, Thomas Chatterton.
Dresser hopes this exposure to new skills, experiences, ideas and people will inspire young people "to be more confident about participating" in local activism, whether it's protesting a park closure in their area or changing a school policy.
"How do you reconcile not honouring someone who enslaved a lot of people [yet] was a philanthropist? The contradictions in Colston are very interesting"
'Sense of independence'
Learning from one another doesn't have to stop at bridging the generation gap. The variety of events on the Journey to Justice programme aims to reflect the complexity of our city's history and communities and connect them.
"[Bristol] always had a sense of independence from London," says Dresser, "a pride in its distinctive characteristics." She describes "quite traditionalist" elements that take a conservative approach to debates about the city's past, while also pointing to the city's long history of radical politics, activism and religious non-conformists "questioning the established Christian state", as well as migration and evolving ethnic, cultural and religious communities.
An obvious flashpoint for this is the heated debate over how the city remembers slave trader and philanthropist, Edward Colston, who did a lot of good, while heading the effort to enslave hundreds of thousands of African people for profit.
"You've got a conundrum here," Dresser reflects. "How do you reconcile not honouring someone who enslaved a lot of people and he was a philanthropist? I think it's the contradictions in Colston that are very interesting."
Colston is "trotted out at particular moments in history to serve the contemporary political preoccupations of the elite", Dresser feels. She adds that a truly productive way for Bristol to acknowledge the history would be to add the context of slavery to existing statues and plaques, to keep debate alive.
"There is tradition, commemorations and ideas that we don't want to erase or throw away," she says, "but we can reconfigure and reflect on [them] more critically."
A rounded view
Seeking a rounded view of people's motivations and complexities reflects the ethos of the project, which Dresser says aims to build bridges and bring together people in different circles; from trade unionists to Somali refugees. What's important, she argues, is that people – even those who are not natural bedfellows – share values and are willing to listen to one another.
"We're all in our little silos," she reflects, giving the example of people who voted for Brexit, whom some might casually dismiss as racist but who may have their own story of struggle. Being more humble, and seeing one another foremost as people, better equips us to learn and work together, Dresser says. Journey to Justice's organisers are keen to see a legacy and pass on a mantle of co-operation and activism that continues beyond the project. By bringing social justice history to life to illuminate the present and bringing those from different backgrounds and generations together, they hope to spark ideas and connections that fuel social justice campaigning. "Connections will happen that we can't envisage," Dresser hopes.
Featuring in Newcastle, Sheffield, Middlesbrough, Sunderland, Tower Hamlets, Lambeth & Nottingham, Journey to Justice can be described as a travelling exhibition. In each city and in the national partnership, the exhibition programme aims to create a lasting legacy and lay the foundations for more creativity, cooperation and campaigning in the future.
Journey to Justice runs from 4–29 October. For more information visit www.journeytojustice.org.uk/bristol