Campaign: stopping IMSI-catcher surveillance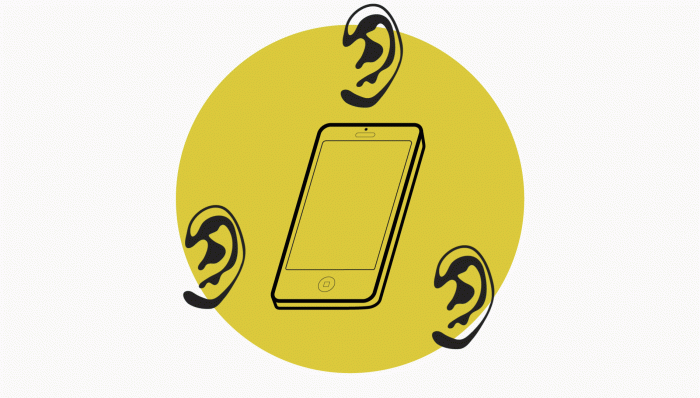 The Cable is launching a national campaign calling for police to come clean on IMSI-catchers, and ban the intrusive technology.
At our last two annual general meetings – our co-op's main democratic forum – members voted strongly in favour of the Cable rolling up its sleeves and getting stuck into campaigning journalism. And that's exactly what we're now doing.
This time last year, we published findings revealing that seven UK police forces, including Avon and Somerset Constabulary, had purchased IMSI-catchers – powerful and indiscriminate tools for spying on mobile phones.
From edition 13, OUT NOW!
Read more from this edition.
The investigation drew on police contract data and meeting minutes to prove for the first time that the technology had been purchased by UK police. The news picked up steam nationally, with the BBC, Times, Guardian and many others covering the investigation findings.
But after the media storm, what now? And why should we even care about this technology? For readers who are new to this, IMSI-catchers mimic mobile phone towers and, in doing so, trick all mobile phones within an area of up to 8km sq to connect to them. They can intercept text messages, eavesdrop on calls and track the whereabouts of all mobile phones within the given area.
Instead of targeting one individual – as say a wiretap would – they act indiscriminately. They're like a digital dragnet, scooping everyone's private data to track a person or persons of interest to the police or security services.
Nationally and internationally, there have been reports of peaceful protestors, human rights activists and even business rivals being tracked by IMSI-catchers. In Baltimore, USA, IMSI-catcher use by police has become so prolific that – bizarrely – the police used one to track someone who had stolen fried wings from a chicken shop.
Illustration: Liane Aviram
Unfortunately, the police and the Home Office haven't come clean on how they're using IMSI-catchers in the UK. Despite the mounting evidence, police have consistently refused to confirm or deny that they even use the intrusive mass surveillance technology.
The Cable and civil liberty groups have – to no avail – repeatedly called on police and the Home Office to release the guidelines governing IMSI-catchers, and the data on how and when they are used. As yet, this consistent stonewalling by the authorities means the public are left in the dark.
It's clear that neither reports nor freedom of information requests will on their own convince the police to be honest and transparent about their activities. We have therefore taken the decision to launch a national campaign pressing for transparency and to ban IMSI-catchers.
Why IMSI-catchers? In many ways this now fairly old gear represents the tip of a much deeper technological iceberg. In recent years, there has been a rapid growth in the police surveillance armoury, from facial recognition equipment to the use of drones.
Technology in many areas has outpaced legislation and police guidelines. We believe the public deserve to know how we're being policed, so we can hold the authorities accountable, and ensure civil liberties are not violated under the cloak of security.
Here are some of the things you can expect to see from us over the coming months:
Briefing on IMSI-catchers to be submitted to the Home Office, police, MPs and peers
Public members' meeting with civil liberty groups on our IMSI-catcher campaign
Reporting on IMSI-catchers and surveillance in the UK
Ongoing consultation with members on campaign direction
Turning members into information gatherers (more to come)
Meetings with MPs, parliamentary committees and police forces
A national petition calling for transparency and ban of IMSI-catchers
Collaboration with publishers and civil liberty groups nationally
Behind the scenes: our thinking
Pressing for political change beyond merely reporting can be a perilous gangplank to walk for a publisher. Among the less cynical defenders of the trade, there's a belief that investigative reporting can be a powerful vehicle for change – and that's certainly an aim that we at the Cable, who have never tried to hide behind a veneer of objectivity, have pursued.
The seminal book Journalism of Outrage spells out the logic: "Vigilant journalists bring wrongdoing to public attention. An informed citizenry responds by demanding reforms from their elected representatives. Policy makers respond in turn by taking corrective action."
But how often does this neat sequence really play out? Can change really come about from journalists simply uncovering an issue, and then expecting civil action to change the political landscape for the better?
At the Cable, we believe our primary responsibility is to muckrake – to dig through the dirt for the facts and do that essential reporting. But we're also increasingly committed to seeing that our investigations have impact.
This is easier said than done. Even the most sensational exposés can quickly be forgotten by readers, cast aside by a new outrage. So let's work together to campaign for real results.
Please do get in touch with questions, comments, suggestions and advice.
You can contact Alon at alon@thebristolcable.org and follow him on Twitter: @alaviram