Avonmouth: Controversial industrial plant given green light by Environment Agency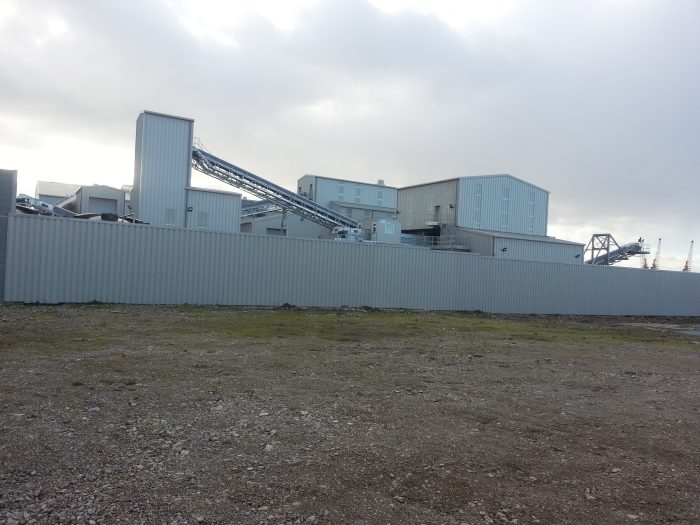 Residents angry after Environment Agency announces at an inquiry it is "satisfied" the incinerator waste plant should be given permit to operate.
Waste processing activities in Avonmouth Docks have proliferated in recent years.
A planning inquiry into a controversial incinerator waste processing plant in Avonmouth Docks took an unexpected start this morning.
The company behind the development, Day Group, were appealing the Environment Agency's refusal to grant the plant a permit to operate – but launched the inquiry by stating that after negotiations, the Environment Agency and the company had reached an agreement and the agency was now "satisfied the permit should be issued".
The refusal had been based on the Environment Agency's assessment that the plant would pose a "significant risk of pollution" to the local area due to dust. The plant is for the processing of 'incinerator bottom ash' – the waste from incinerators – which local residents and councillors have opposed due to the proximity of homes and dust, pointing out the historic problems with dust from various industries in the port.
Despite the planning inspector no longer needing to arbitrate on the issue of the permit, the inquiry continued to allow the company to be questioned by the third parties in the proceedings, Bristol City Council and local resident Ian Robinson. Both the council and Mr Robinson had only been informed of the Environment Agency's reversal at 7.30pm yesterday evening.
The plant is particularly controversial as an admitted 'error' by Bristol City Council planners meant it was built on the basis of a 'lawful development certificate', which are not supposed to cover industrial operations. Day Group insist that the construction of the plant was lawful, but the council has previously admitted that the certificate would be too costly to revoke as it could face legal action from the company.
Robinson urged the planning inspector to look at the planning issues around the site arguing that not to do so would "damage public confidence in the local authority and the planning inspectorate".
The council maintained their opposition to the plant, claiming that the noise assessments submitted by Day Group contained inaccuracies and pointing out the noise pollution already present from other industries in the vicinity of the new plant.
When asked about the choice of location, which is only 50m from the nearest homes, director and shareholder of Day Group Adam Day said: "The site was chosen because of logistics and because the area has been outlined for waste management industries."
Waste processing activities in Avonmouth Docks have proliferated in recent years despite ongoing incidents of pollution and environmental complaints from nearby residents. Campaigners against the plant say that the council and business are expanding the sector without due regard for the impact on local residents and the environment.
The inquiry continues.