Learning the legal hustle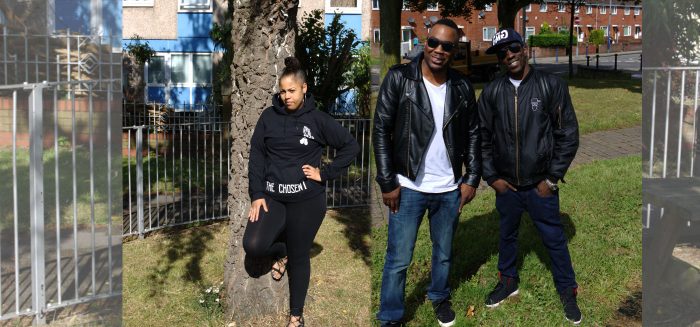 Bristol-based project Street2Boardroom is ready to shake up the street and business worlds, but challenges lie ahead.
"We can't live in a society where people ain't getting a second chance… it has to change."
"He used to smoke weed near that corporate Clarke Willmott building right there," says Clayton Planter, founder of Street2Boardroom, about one of the course's participants. Now, instead of hanging out outside, the individual has been inside the legal offices, during a visit organised as part of the Street2Boardroom eight-week course.
Clayton, a social entrepreneur who has a background in arts projects and youth work, set up Street2Boardroom in response to the lack of opportunities for young adults with a background in illegal street activity. Pointing to emblematic figures like Jay-Z, who made it from Brooklyn streets to businessman through his music, his ultimate aim is to create a platform to dispel stereotypes and change the reality of who thrives in the business world.
Identifying similarities between skills used to hustle on the streets and being an entrepreneur, Clayton tailored a programme for individuals aspiring to change their lives around. The course involves learning business basics along with mentoring. While initially designed for people with a history of illegal activity, Clayton now says anyone can apply to join Street2Boardroom.
Regardless of backgrounds, participants are there to pick up the inspiration and know-how to create or expand their own businesses. This should help them move away from pushing drugs or living on the fringes of employment, according to the aims of the project.
Founded in 2016, a second cohort of seven participants are now attending the course, which has been backed by the Prince's Trust and legal firms Clarke Willmott and Burges Salmon. Street2Boardroom has enjoyed a spate of media interest, and Clayton has even been in talks with TV production companies. He'd like to see the project rolled out nationally.
Amid the current whirlwind of activity around Street2Boardroom, the Cable spoke to the founder and participants to get their perspectives on the project.
From edition 13, OUT NOW!
Read more from this edition.
From drugs to dream
We're sat in a classroom at the edge of Bristol's business district, a short walk from Easton, where several participants on the course are from. Outside the window there are glossy buildings and smart suits.
"Growing up in Easton and St Pauls, you're involved in the drug world, because that's your community," says Ki, one of the participants. "And as a male, you're seeing that, your role models in the ends are probably rappers or drug dealers."
Yet Ki now says that someone's environment isn't an excuse for a life of crime. "We can't keep saying, 'Yeah but I'm from Easton and St Paul's… This is all I seen when growing up'. Because no, you got people out here that ignored all that drug stuff and didn't go down that road."
A former inner city youth worker, who chatted to the Cable but didn't want to be named, believes peer pressure plays a big part in getting young people involved with street activities. "Some people may be involved with certain groups and find it difficult to then leave that group," he says.
Even though Ki always knew that a life hustling on the streets wasn't the path for him, circumstances meant it was an easy one to fall into. He says it started when a dislocated shoulder meant he couldn't do his warehouse job. To help with the pain he was smoking weed at home and then, when asked, he started to pick up bigger quantities to pass onto friends.
While Ki was only supplying small amounts of marijuana, and never got caught, he experienced very negative repercussions – such as having a gun held up to him. When these things started to happen, combined with the birth of his daughter and a worsening medical condition, he knew this was the time to leave the street hustle.
"Regardless of background," says the former youth worker, "most people will have experienced as a teen people getting involved in a bit of anti-social behaviour, like petty vandalism or shoplifting and then later thinking, 'I need to move on with my life'."
Ki eventually started a clothing business, driven by a passion for graphics and his connections in the rapping world. With the mentoring he's receiving through Street2Boardroom he expects it to go from strength to strength. "Everything that happened in my past, everything I went through being on these blocks, people putting guns to me, getting rushed by people, I had to go through all of that to get to where I am now."
Taking on the bigger issues
Clayton is convinced of the value of networking for struggling young people, which is why the course is built around workshops and visits from representatives of community groups and businesses. All the course participants so far have been black, and from the Easton and St Pauls areas of the city – not by design, but more to do with who the course has been marketed at so far.
The issue of racism in the corporate world is something that Charnice, the only female participant on the course, says the course has highlighted for her: "Going into these corporate meetings, the only black people in there are us students… and Clayton. Even though we're learning a lot on the course, as ethnic people, what is that really portraying to us? That this is the corporate world and it's white. Where are the ethnic people?"
Clayton is passionate about challenging racial bias with Street2Boardroom, and points out the benefits of diversity for companies' financial performances. According to the government's recent 'Race in the workplace' review, if BME talent was fully utilised, the economy could receive a £24 billion boost.
He also argues there are more general financial benefits from initiatives like Street2Boardroom: "You can keep young offenders in prison at a cost of £35,000 a year or you can fucking educate their asses and get them to pay some tax!"
In a job market saturated with people looking for lower skilled jobs, fostering entrepreneurship could be the best way to get people's careers up and running. Recent research from Bristol City Council shows that 68% of Jobs Seekers Allowance claimants in the city are looking to gain employment in the customer service and sales sectors.
Charnice had trouble finding rewarding professional opportunities, and suffered from domestic abuse and low self-esteem. "I'm not going to stay at home on benefits," she says, "I have a child and want him to see that there is more to life out there." She has now started her own clothing brand. However, she wonders what will be the course's success rate in getting participant's businesses off the ground, and what support she'll receive once it finishes.
Still, Street2Boardroom is giving a leg-up to young people where opportunities didn't previously exist. "It's not where you've come from, it's where you go that's important," says Clayton. "We can't live in a society where people ain't getting a second chance, it's not good for the economy, it's not good for the taxpayer and it's definitely not good for the young people and their families, so it has to change."