Plans to deport rough sleepers ruled illegal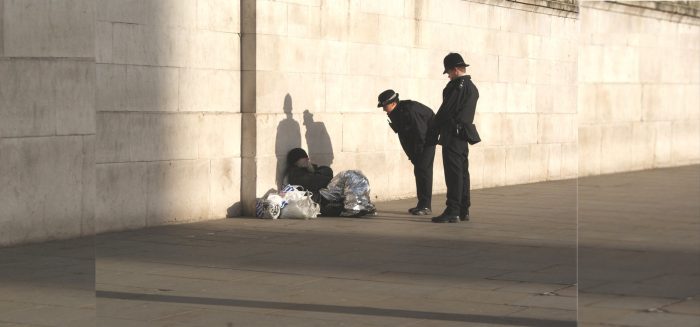 The council have received funding to deliver a Government policy ruled unlawful today.
Council plans to work with the government's Immigration Enforcement to detain and remove European rough sleepers from the UK has been thrown into doubt.
The High Court today ruled that the government policy on which the plans rest is unlawful. The ruling is a success for the Public Interest Law Unit who challenged the legality of the government policy that considered EU migrants as "abusing or misusing" their rights to be in the UK because they were found to be rough sleeping.
The High Court judge ruled that the government policy was discriminatory towards EU nationals.
As revealed by the Bristol Cable, the council made a successful application to the government's Controlling Migration Fund for £180,000 to deliver this policy. The council planned to "build a stronger intelligence picture of migrant rough sleeping" in order to "to target detention of individuals for enforced administrative removal" if they do not leave the country voluntarily. Key Performance Indicators were set for how many migrant rough sleepers should be kicked out of the city and country.
The policy has attracted controversy in the city with migrant and refugee solidarity group City of Sanctuary calling on the council to divorce itself from a partnership with Immigration Enforcement. The council and the mayor have been steadfast in denying that there the plans are controversial.
In response to a question regarding the council's plans, Mayor Marvin Rees recently stated: "we will not be involved in rounding people up". However lawyers in the case today said the policy of "rounding up of EU rough sleepers who have not committed any offences and who then face being detained creates a climate of fear".
The government have stated that they will not be appealing the ruling.
A spokesperson for Bristol City Council said: "Today's ruling will require some analysis and discussion with the Home Office but we are not currently anticipating any major impact on our local programme of supporting homeless EU nationals. In the meantime we will continue to work with St Mungo's and our own Streetwise team to access advice and guidance, emergency night shelter accommodation and support to voluntarily re-connect with family and home."