Bristol University urged to tackle underreporting of sexual violence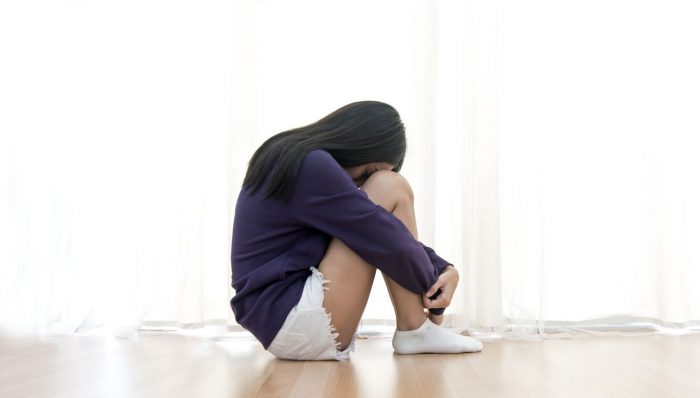 As more students speak out about their experiences of sexual violence, why are reporting rates so low at Bristol University?
"They made me feel like I was the criminal."
Photo Credit: iStock.com/Wand_Prapan
"I reported it to the police and the university. There wasn't enough evidence to continue so they dropped the case. The university sent me a letter regarding the 'serious allegations' I had made against another student. They made me feel like I was the criminal."
Flora* is a student at the University of Bristol, who was raped by a fellow student after having her drink spiked on a night out. "Rape is revolting and so is the way I was treated afterwards," she says, "something needs to change."
Flora is one of very few students who have reported incidents of sexual assault, harassment or rape to the university.
Figures obtained by the Cable through a Freedom of Information (FOI) request show that there were only three such reports in the most recent academic year. In the last three years, there was a total of 19 reports.
Hannah Price is a former Bristol student and founder of Revolt Sexual Assault, a campaign where survivors of sexual violence speak out about their experiences.
She tells the Cable that the reporting rate for sexual assault at universities is "shockingly low", and "in no way reflective of how often it is really happening".
"While the culture has made the shift to start talking about how normalised these occurrences are, the support needs to follow. How can you report these incidents if you are terrified of bumping into your perpetrator?"
"I think in the past that there have been some noticeable problems for students that have reported their experiences to the university and I'm surprised that Bristol hasn't been more keen to work with our project," she says.
In 2016, a report by representative body Universities UK into sexual violence on campus called for a move towards a zero-tolerance culture with centralised reporting systems and well-trained staff.
However, a recent investigation by the Guardian found that more than a third (39%) of universities provide no specific training for staff on sexual misconduct and other forms of gender-based violence.
The Cable can confirm that Bristol University is one of those institutions, after acquiring the FOI request initially sent to the Guardian.
The university said there is no official first point of contact for people wanting to report sexual violence, but that instead students are more likely to turn to a trusted member of staff, who is then encouraged to raise concerns with the HR team for "appropriate support and guidance".
In response to the Revolt Sexual Assault campaign, the university has agreed to launch an online, anonymous reporting system for victims of sexual misconduct next term.
Hannah Price describes it as "a good step in the right direction", but only if something is done with the information that is collected.
'Bristol should be worried'
Rachel Krys, co-director of the End Violence Against Women coalition, tells the Cable: "In universities with a low number of reports, it would be wrong to think that they are safer places for students.
"It actually probably means that people don't know the mechanism for reporting or aren't confident something will happen, so it's a bad sign, and Bristol should be worried," she says.
"For too long, universities have thought these are simply private or criminal matters that should be dealt with by the police, but what we've been saying is universities have a duty of care.
"Since the Weinstein allegations and the #MeToo phenomenon, there's been a shift in acknowledging that this is an issue across so many of our public institutions, who are burying their head in the sand and refusing to acknowledge that this is something they should deal with."
A spokesperson for Bristol University said: "We take the issue of sexual misconduct very seriously and recognise our responsibility to take action to safeguard our students wherever possible.
"The welfare of all our students is vitally important to us and we have a zero-tolerance approach to sexual harassment or violence of any form.
"We realise that it can be difficult for students to report these issues. We are working with our Students' Union to see what more we can do to ensure that all students feel able to raise issues and share their experiences."
The spokesperson cited training and guidance for personal tutors and pastoral staff at student residences, as well as the expansion of a new £1m Student Wellbeing Service in 2018, as evidence that the university is tackling the issue.
"For young women and young men, who have experienced sexual violence, it has a huge impact on them, on their ability to continue in education and on their physical and mental wellbeing"
Conversations on consent
The university also offers workshops for new students about starting university, which covers the issue of consent. Attendance is "strongly encouraged", but not mandatory.
Price says: "Optional consent classes are simply not attended and therefore pretty redundant. I also think that the teaching of consent and the complexities surrounding it need to be installed into young people long before they arrive at university, because many of the participants I speak to had their first experience before getting to university."
Krys agrees: "It's important to have that conversation but it's a bit too late by the time people are 18. We all need to understand what consent is and what it isn't. I'm sorry if that upsets some people.
"For young women and young men, who have experienced sexual violence, it has a huge impact on them, on their ability to continue in education and on their physical and mental wellbeing, so we need to make sure there is a lot of support in place for those people and at the moment that simply isn't the case."
She said that underreporting is a problem "not just at Bristol, but across the piece" and called for "an agreed nationwide framework" so that universities know what they have to put in place and are held to account.
Price also advocates a "national policy on how sexual assault and harassment is dealt with at universities".
After receiving widespread media coverage in recent months, the Revolt Sexual Assault campaign has just launched a national survey with The Student Room website, which aims to collect testimonials from students across the country that will be used to push for policy change at national level.
"Many universities want to act on this issue, but aren't sure how. I think we fill the gap that is needed to share students' testimonials and to provide information on what is happening right now. Our video testimonials show the rawness and humanise the issue, and it's too hard to ignore," says Price.
"I think our campaign, along with the results of our national survey in the new year, is going to instigate change in this area."
Perhaps the kind of change that Flora said was needed.
*Flora is not her real name