Do you want advertising in your parks?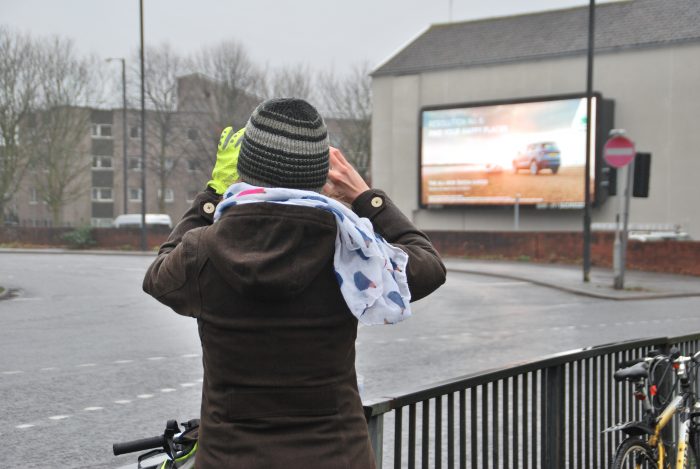 Anti-advertising campaigners warn that introducing advertising into Bristol's green spaces could detract from the wellbeing they provide.
There is growing evidence to support what we all already know about parks: they're good for us. With Bristol's mental health services at crisis point, free spaces like parks have a proven positive effect on well being and are now more important than ever.
According to one US study, people living in greener urban areas were, on average, happier than people living in places with less greenery around. Parks may be about to become a whole lot busier though, as Bristol City Council (BCC) eyes them up as places for profit, not only calm. After encountering fierce opposition – more than 4,400 signed a 'Protect Our Parks' petition – BCC backtracked on its initial plan to make parks become cost neutral. However as it stands, our parks will still lose £2.86m a year from 2019 as the council tries to close the £108m budget gap. The council says that services will need to be "run in a very different way, working in partnership with communities to look at income generation opportunities, while also making savings and making services as efficient as possible".
Being put in the position of being a consumer in a place where we're trying to find relaxation and escape from all of that doesn't seem right at all
BCC has considered a number of different potential earners for parks in the the consultation, which is open to the public until Monday, January 29th. Suggestions include, hosting more events, introducing paid-for activities and bringing in more cafes. Whatever option the council goes with, it's likely to make big changes to how parks feel. But the proposal that has got people talking is the possibility of rolling out  advertising in parks, which the council say would bring in at least £50,000 a year.
"It feels like a very extreme step to take, to introduce advertising," says Nicola Round, co-founder of anti-advertising campaign group Adblock Bristol.