Co-op note: investing in what?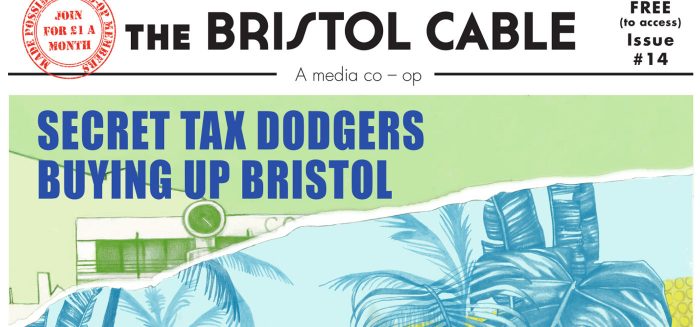 Much has been made recently about encouraging investment in Bristol – generally, for big headline-grabbing infrastructure projects.
At the Cable we'll be investing in the city in a different way over 2018, and we're not talking about an underground network. Healthcare, education, social services – most would agree that these are public goods which should be free at the point of access. We believe that challenging journalism and quality media is also a public good and needs to be free for everyone in the city. That's why we are rapidly investing in our membership and reporting.
There's a lot of work to be done to improve the quality and diversity of our media, and we're the first to hold up our hands to admit where we fall short. But thanks to the support of each existing and new member, we can create accurate media that doesn't beat around the bush.
We don't have to worry about scaring big business clients because we're entirely owned and produced by 1,850 local people. Each member is investing in a new media for the city.
From edition 14, OUT NOW!
Read more from this edition.
We simply can't rely on press releases, advertorials, spin doctors and spokespersons to get the full picture. When powerful forces shape the city's development, from central government technocrats to unaffordable property developers, we need an equally powerful and bold media to ask challenging questions and provide the space for taking action. If you're not one already, become a member to help us do that this year.
The Cable team