Cultivating futures at the Severn Project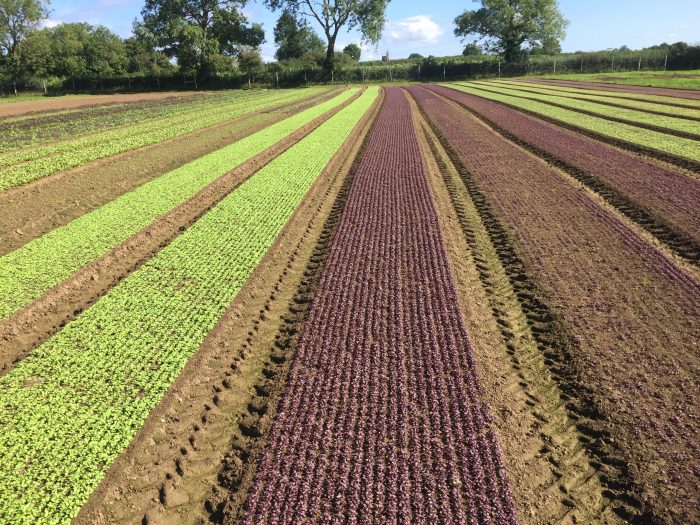 The city salad farm employs people in recovery from substance abuse.
Photo: the Severn Project
"Being part of the Severn Project I'm part of society. I was detached from society for a long time. A long, long time."
Ross went into a rehabilitation programme last year for alcoholism. He'd drunk himself into a coma for six months in 2015.
Severn Project employee Ross. Photo: Hannah Vickers
"I came out and I drank again, the same night, on the Zimmer frame. Crazy. It was because I had nothing else to do. And then it got so bad that there was an intervention, basically, and I got put in rehab."
Now, he has joined Alcoholics Anonymous and works two days a week delivering produce for the Severn Project, which he credits with helping him get back on track.
"We wouldn't claim to be a rehabilitation organisation in any way," says Steve Glover, who founded the project in 2010. "We sit on the post rehabilitation position and help people reintegrate into society through their day-to-day activities."
The Severn Project is a social enterprise that primarily grows and sells salad and herbs to local restaurants. The social side of it is its commitment to employing people who struggle to find work elsewhere. Many people with a history of drug and alcohol misuse or with a criminal record have found work at the Severn Project.
"A stepping stone to the real world"
Ross spent half a year in rehab and moved into a dry house after which didn't allow him to work. "I didn't have a lot to do. I was sat at home eating, watching telly and going to fellowship meetings." He relapsed there, which he says gave him the kick to do something. He moved into another dry house, one that allows residents to find part-time work, and his friend Tim* recommended the Severn Project.
"Dry houses have to strike a balance between protecting people and keeping them safe but at the same time let them progress," says Tim, who is also recovering from addiction and also works at the Severn Project. "At first it's good to surround yourself only by people in recovery [but] ultimately you want to get into independent living and working".
He says that part-time work is important to recovery and "a stepping stone to the real world". It helps break the week up and gives a routine and a purpose.
"When I came out of treatment and had nothing else to do, it's easy to get into the habit of lying in bed," he says. Tim is retraining for a career in IT and says that finding work is difficult when you've got a history of substance abuse.
"When you're in recovery, you never really know how much you should tell people. If you do any other sort of work – there's a lot of stigma attached to addiction – you have to be really careful".
The Severn Project helps to break down that stigma, putting recovering addicts in front facing positions, delivering the produce and dealing with customers.
"The reason why we have our drivers going out and delivering the produce is because they're interacting with the community. They've got a purpose and a role," says Steve.
A rake and no farming knowledge
Steve Glover Photo: the Severn Project
Steve founded the Severn Project in Keynsham in 2010 with just £2,500. "We didn't know anything about growing food whatsoever, didn't have any customers, had no knowledge of the catering trades, didn't know any chefs…"
Today, they supply 220 customers in Bristol and throughout the South West from a farm in Whitchurch and another in Bradford-on-Avon. Steve says that the project is about "sustainability on every level". As well offering an alternative to the cycle of treatment and relapse and helping people facing discrimination back into work, the project is a business and is about generating revenue. People being healthy is good for business.
Employment at the Severn Project is open to people on different stages of recovery and self-referrals are encouraged. Ross says this is a more open approach to a lot of agencies working with people struggling with addiction, as many don't take on people if they're not currently living in a dry house.
Ross says he's gained confidence through working with the project. He says it's amazing to have a driving license again and to be working.
"Alcoholism put me in a coma and I was told that I might not walk again, but I'm alright… I rebuilt my life, to be honest with you."
And with a nod to the city's support opportunities for vulnerable substance users he adds, "I was f***ed, and I still would be if I wasn't in Bristol."

*Tim's name has been changed to protect his identity.