Gasheads are taking action against hunger in Bristol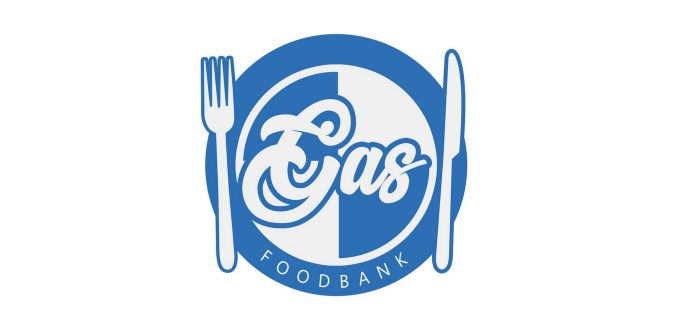 Shocked by the rise of food poverty in Bristol, a group of Rovers fans are stepping up.
Jack Newcombe is a graduate of Bristol Cable Media Lab.
"Football is a very visible example of community solidarity… That energy can be harnessed for a wider purpose, and that's something we're keen on doing," explains John Spilsbury, a passionate Bristol Rovers fan.
Spilsbury is not alone in his concern about the amount of food poverty in the city. With a couple of fellow 'gasheads' he started Gasheads Against Food Poverty just this week. The initiative which will see food collections being held at The Memorial Stadium on the 24 February  to collect food for North Bristol Foodbank.
'Us as a club want to support our community,'
Gasheads Against Food Poverty originated when Spilsbury saw a banner at an Everton game saying 'Support the Foodbank'. It led him to discover the work of Fans Supporting Foodbanks, a group of Everton and Liverpool fans working together to collect food donations.
Dave Kelly, the chair of Fans Supporting Foodbanks, told the Cable, "Our idea was a simple one, one that could compliment our community rather than compete with it." Kelly said fans' expertise and experience in 'fan activism' meant they were well placed to do the food drive.
In just two years this idea grew from a wheelie bin outside Everton's ground to having a warehouse and a logistics partner. There are also similar initiatives popping up around the country with football fans donating in their droves to support their community. This is something that Gasheads Against Food Poverty are hoping to emulate here in Bristol.
Matt Dobson, the manager at North Bristol Foodbank, told the Cable, "It's crazy that there's even people within Horfield and the Gloucester Road area that are in need of emergency food".
Figures produced by North Bristol Foodbank, who are run by The Trussell Trust, show that 1,898 emergency food supplies were given to local people by North Bristol Foodbank in a six month period in 2017, a 9% increase on the same period the previous year – which shows that the issue isn't going away.
"Having people willing to say, 'Us as a club want to support our community,' that is what we love and what we vitally need," says Dobson.
Gasheads Against Food Poverty have had backing from Bristol Rovers F.C, who issued the Cable with the following comments: "We understand that football supporters all over the country are organising collections for local foodbanks and Bristol Rovers are keen to back this local initiative."
"There will be a collection point at The Memorial Stadium on 24th February, the day of our home match against Scunthorpe United and we hope that as many of our fans as possible will contribute to this very worthy cause."
You can find Gasheads Against Food Poverty on Twitter and Facebook @Gas4Foodbanks
To find out more about North Bristol Foodbank and how you can donate, please visit https://northbristol.foodbank.org.uk/ where you will also find a list of what donations they desperately need.