Bristol activist could face life in prison for stopping deportation flight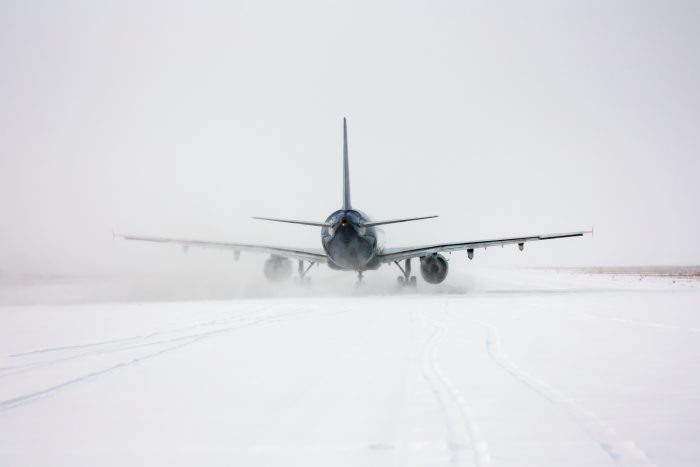 Today is the first day of trial for 15 activists, including Bristol woman, who grounded deportation flight last year.
Photo: Dushlik
In March 2017, a group of 15 people blocked a deportation charter flight on the tarmac for 10 hours to prevent it taking off. The secretive charter flight was to set to remove 57 people in a mass deportation to Ghana and Nigeria.
The non violent direct action marked the first time a flight of its kind has been grounded by activists in the UK. As a result, a number of people who were scheduled to be deported on the flight were able to successfully appeal, and have since been granted leave to remain in the UK.
The Stansted 15 have been charged under terrorism laws that could result in life imprisonment. Ruth Potts of Southville, Bristol is one of the people standing trial today at Chelmsford Crown Court.
The Aviation and Maritime Security Act was designed to protect strategic sites such as ports and airports. It has never before been targeted at activists.
There are mounting public calls for charges against the Stansted 15 activists to be dropped. In a letter published in the Guardian, MPs, authors, musicians, clergymen and journalists also called for the Home Office to stop chartering flights for deportation.
Caroline Lucas, co-leader of the Green Party, has questioned the Crown Prosecution Service's decision to try the 15 people under terrorism laws, asking whether "the authorities are threatening disproportionate sentences to scare off future protests". Lucas also cited the shaky legal basis of the "deport first, appeal later" policy which sees people forcibly detained and deported without fair access to appeal in the UK.
Supporters from Bristol have traveled to Chelmsford for a public rally in support of the Stansted 15 outside the Crown Court.
More to follow.