City were on a high, but which way will the Robins fly?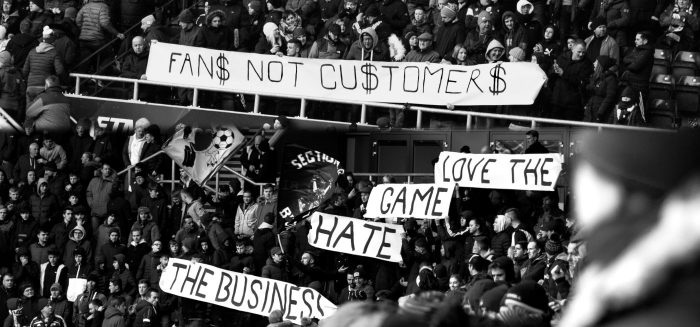 Striking photos from the stands at Ashton Gate and a few words from a diehard Robins fan.
Words: Stanley Hughes (co-producer of One Stream in Bristol, a Bristol City fan podcast)
Photos: Norberto Fernández Soriano (norbertoberto.tumblr.com)
After a season filled with glorious moments and mesmerising football, most would presume Bristol City fans would have nothing to complain about. However in recent weeks a downturn in form has coincided with a season ticket pricing restructure that has left a sour taste in the mouths of many.
Club representatives attended a supporters meeting in order to reassure fans that they are listening. In the end, they did very little to convince anyone that they really get the fans' concerns.
From edition 15, OUT NOW!
Read more from this edition.
So with the weather bleak and cold, there was a different sort of atmosphere in the stands at Ashton Gate when Bristol City defeated Ipswich Town 1-0. Some fans wondered whether a tough run-in for a playoff position for promotion to the Premier League is the best time for an organised demonstration that could have an impact on the team.
Many were simply happy to witness their team win again, but some genuinely feel they are being treated as customers rather than fans after the recent season ticket price increase.
They took matters into their own hands in the form of banners and a botched walkout. Bristol City supporters should be soaking in every glorious moment of this enthralling season, but with the commercialised state of modern football it's important the fans' voices are always heard.