"I was chased by bailiffs and the council for a debt I never owed"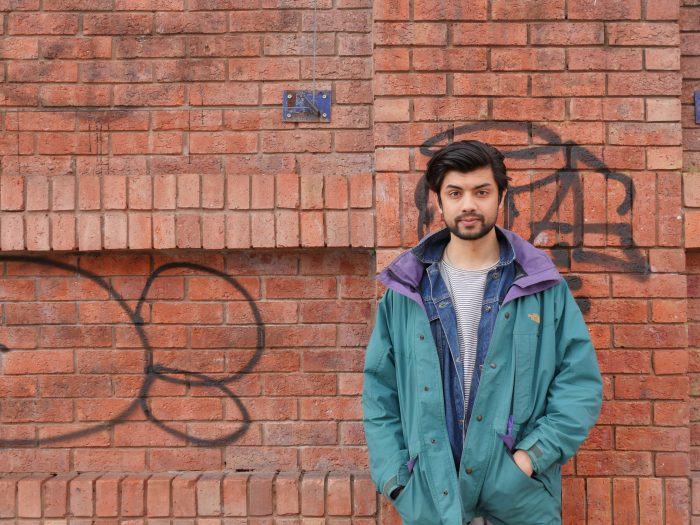 This man was hounded for 11 months for money he was never required to pay
Part of our campaign calling on the council to stop using bailiffs
Read more from this campaign.
When Samar received a letter through his door demanding that he attend court due to a £1,000 council tax debt, he was shocked and confused.
Samar is a Physics and Philosophy student in his third year at the University of Bristol, and under current rules students do not pay council tax. On seeing the letter Samar thought it was probably a simple error that could be sorted out with a quick call to the council. However, what ensued was a 11 month nightmare.
The first call to the council didn't have the desired result, Samar was met with a flat response that the process had moved along and the court would be issuing a 'liability order', which would allow the council to step up its enforcement of the debt – a debt that Samar knew he had never owed.
Another phone call to the council yielded slightly more help when Samar was informed that he needed to prove that he was in fact a student. Though baffled by this, as he had previously received the student council tax exemption, Samar provided the necessary proof to the council.
The council then accepted that Samar was a student, but to add insult to injury, insisted that he had to stump up £103 in costs the council had incurred by taking his non-existent council tax debt to court. Reluctantly, he agreed to pay. "I just wanted to get it over with and move on," he says. But even then the story would only get worse.
A few months later, like tens of thousands of others in the city, Samar received a letter from private bailiffs working for the council. This time it was Bristow and Sutor, the firm most used by the council and, as revealed by the Cable, part-owned by a prominent firm of financiers with close links to the Conservative party leadership.
The bailiffs were demanding £413: £310 in bailiff fees and the £103 in court costs which Samar had already paid months earlier, but the council hadn't told the bailiffs about.
In essence, Samar was now being hounded for hundreds of pounds in court costs that he had already paid and bailiff fees arising from a council tax debt which the council had accepted never existed in the first place.
"I just thought, 'why are they pushing all this stress onto me?' They're too happy to pass it onto bailiffs, that's a decision they make, to push it all on to someone else".
"I thought we've got a Labour mayor in this city, and I'm thinking who is going to sort this out? How is this happening?" Samar said.
So he got on the phone to the council once again, but to no avail, "they said that once it had been transferred to the bailiffs it was nothing to do with them anymore."
The issue of lack of oversight by the council in the use of bailiffs repeatedly crops up in calls by charities to review and drop the use of bailiffs, and as reported here by the Cable.
A bailiff, who had knocked at his door several times, eventually told him that this issue wasn't unusual, and that the council were the only ones who could stop this. Samar then turned to a student union advisor at Bristol University who helped him get through to a decision maker at the council.
Eventually, 11 months later after the initial court order, Samar received a "three sentence letter from the council saying there had been an administrative error, apologising and returning my £103".
Though relieved that the whole episode is over, Samar feels frustrated with the process and the barriers he faced. "The confusing and impersonal nature of the process made me think about the people that will find it difficult to stand up for themselves.
"The council's poor communication will punish foreign students who are unfamiliar with English proceedings and phrases. It has no conscience for those who cannot act swiftly because of mental illness. It has no regard for disabled people who may have difficulty on the phone, reading the letters or travelling to their offices. It's sad to imagine that these people could be left hundreds of pounds out of pocket because they didn't have the means to tell the council that they didn't do anything wrong, or got whacked with extortionate bailiff fees."
When asked what safeguards were in place to reduce the impact of administrative errors and whether the council considered bailiffs a fair and appropriate way to collect debts, Labour Councillor Craig Cheney, Cabinet Member for Finance, said: "To reduce the chance of admin errors, our staff are fully trained and we undertake quality checks and regular audits. Regrettably mistakes do sometimes occur and when they do we review our processes to make sure we learn lessons accordingly.
"We appreciate that sometimes people may struggle to pay their debts and so we provide advice and guidance from the outset on options and support available. We are absolutely committed to reducing the council's use of enforcement agents and are currently evaluating alternative approaches to achieve this.  Referring debts on is always the last resort, and the number of cases referred has been falling year on year, but enforcement is sometimes the only option and has helped to recover millions in owed taxes which go towards paying for essential services."
Help us #bootoutbailiffs by sharing this investigation with your friends, family, your local councillor, and the mayor.
Share and follow the campaign on social media and together we can #bootoutbailiffs