Ministry of Justice announces crackdown on 'rogue bailiffs'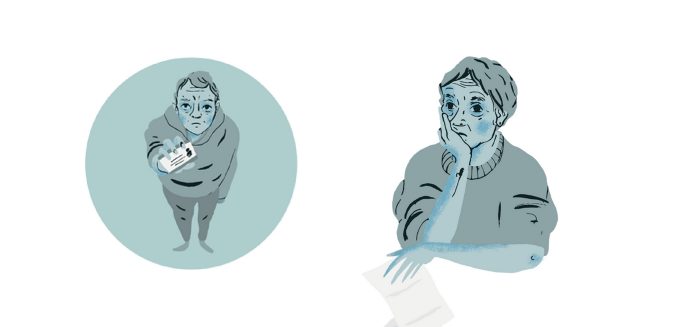 Government report puts council tax bailiffs in the spotlight as Cable campaign gathers pace.
The Ministry of Justice has this week announced a crackdown on rogue bailiffs, after a government report found that concerns remain over aggressive and intimidatory tactics by debt collectors.
Part of our campaign calling on the council to stop using bailiffs
Read more from this campaign.
The report comes just weeks after the Bristol Cable launched a campaign calling on the mayor and the council to find fair and effective alternatives to using bailiffs to collect council tax debts. As previously reported by the Cable, Bristol City Council has set bailiffs on tens of thousands of people in the past two years with bailiffs and their private finance backers set to make millions from the business.
The Ministry of Justice (MOJ) report assesses the impact of changes implemented in 2014 that aimed to introduce better regulation and transparency to debt collection practices. While improvements are noted, the report outlines concerns that some bailiffs continue to bully those in debt.
For example, a majority of workers for advice charities surveyed said that while the collection of the correct debts had improved, bailiffs' behaviour towards their clients had either gone unchanged or gotten worse since the 2014 reforms – particularly with aggressive tactics and the treatment of vulnerable clients.
The report also highlighted that people working in the advice charities experienced major difficulties in making complaints about bailiffs, because it is often necessary to begin a burdensome court process for complaints to be effective.
The difficulty of making a complaint is exacerbated by the failure of creditors to be accountable for the behaviour of bailiffs acting on their behalf.
A Bristol City Council source told the Cable that there is very little oversight once an indebted account is passed on for enforcement, and it's up to the bailiffs to tell the local authority and respond accordingly if a person they are dealing with is vulnerable in some way.
The report also found that only 27% of the 1.2 million debts assessed were eventually settled, which raises further questions around the effectiveness of using bailiffs to collect debts.
For years charities have been calling for fundamental change in the regulation of bailiffs. In particular there have been calls on councils to review and scrap the use of bailiffs to collect council tax, as the process creates more debt and causes distress to those involved.
Help us #bootoutbailiffs by sharing this investigation with your friends, family, your local councillor, and the mayor.
Share and follow the campaign on social media and together we can #bootoutbailiffs