Opinion: The re-tendering revolution is eroding our public services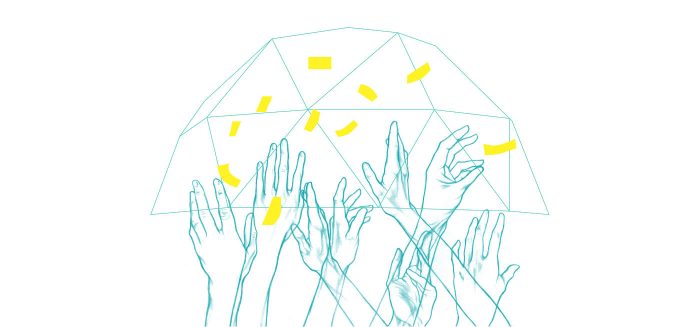 Disruption of care, risky transition periods and dangerous cost-cutting reveal a broken commissioning cycle. However, an alternative is possible.
Bristol City Council has had to fork out an extra £1.4 million after failing to re-commission parts of its new drug services. This is further evidence of the failings of outsourcing via short contracts that push services to the brink of financial viability – in the name of efficiency.
The Cable revealed in October that no provider had bid for the complex needs element of drug and alcohol services, because it was deemed too difficult to deliver the right level of service on the money available – a cut of a third that a drug worker described as "unsafe and therefore unviable".
And yet now the council will pay 25% more than they originally offered because of the re-commissioning failure, as it divides up the contract between the other providers – principally Bristol Drugs Project (BDP) and DHI, who launched other parts the new services in February.
These new services for Bristol's most vulnerable drug users will start in June – four months later than originally planned, amid concerns that these vulnerable users, particularly those with a mental health diagnosis, will not have access to the same level of specialised support.
"The deeply flawed cycle of re-commissioning contracts in the name of efficiency is sowing division in our communities and disrupting vital services"
This latest failure is symptomatic of how the outsourcing revolution and the relentless drive for savings is eroding our public services. Not only has austerity hollowed out hospitals, schools and local councils, but the deeply flawed cycle of re-commissioning contracts in the name of efficiency is disrupting vital services.
Every few years, local officials try to reinvent the wheel in a blind attempt to enforce cuts from central government. Started under Thatcher, continued under New Labour and taken to a new level under the Coalition government, outsourcing public services to the private or voluntary sector has become commonplace.
Recent outsourcing failures have sparked debate: Kensington and Chelsea Council faced criticism in the wake of the Grenfell Tower disaster for using an arms-length management company to run their social housing. The government is also now picking up the pieces after the collapse of construction and outsourcing giant Carillion, who built Southmead Hospital.
In January, North Bristol NHS Trust embarked on another money-saving scheme: to outsource the management of some its poorest paid workers, only for outraged staff and campaigners to force an embarrassing climbdown. While privatising the NHS is not directly comparable to charities providing services for the local council, the mad rush to cut costs can be just as damaging.
In 2014, Northamptonshire Council declared itself a 'next generation' council that would cope with central government cuts by shrinking in size, operating like a business and outsourcing much of their services. In February, the same council hit the headlines for going effectively bankrupt – the first authority to do so in 20 years.
Even as costs and service pressures rise, the re-tendering process forces contracts to be delivered for less, as providers in both the private and public sector aim to undercut their competitors by taking on contracts on the cheap. We deserve better for our public services.

In light of Bristol's original commissioning breakdown in 2017, a worker from one of Bristol's service providers predicted that the commissioning failure would cost "hundreds of thousands more pounds of taxpayers' money", which is "obviously far more than the re-commissioning intended".
The re-commissioning of drugs services to the third sector is controversial anyway, because long-term treatment is disrupted and providers are forced to offer the same services with fewer resources.
Colin Drummond, head of the Addictions Faculty at the Royal College of Psychiatrists, said "tendering of services, which invariably includes a cut in the value of the contract, has a seriously adverse effect on patient outcomes and may be partly contributing to the rise in drug-related deaths.
"The constant re-tendering of services is hugely disruptive to the provision and continuity of care for people with addiction problems who have to have treatment over a number of years."
From edition 15, OUT NOW!
Read more from this edition.
"The most vulnerable users are the most likely to fall out of treatment when there's a change of provider," Drummond said, with transition periods preventing services from being fully focused on providing care.
These are the exact worries within Bristol' drug services, as those with the most complex needs, whether it is those with mental health problems or the homeless, could be the ones to fall through the cracks during the transition or miss out in the new system.
A recent study by an NHS trust in London found that many heroin users were dying of overdose when being transferred from one treatment provider to another.
A 2017 report by the Advisory Council for the Misuse of Drugs (ACMD) found frequent re-procurement of services was an unnecessary drain of resources, creating "churn" in the system and risks for service users. To combat this, the report recommended that contracts should be five to ten years in length.
Youth services – more cuts and delays
The complex needs example is not the first time Bristol City Council has failed to re-commission a new service contract on time.
The new youth services provision was due to take over from the current model in April – a three-year contract with a 30% funding cut – but multiple appeals and reevaluations have caused a two-month delay in the handover.
After weeks of further delays, all of the new area contracts were awarded to one provider, Creative Youth Network, compared with 12 providers previously.
Outraged at the situation, a Bristol youth worker contacted the Cable to criticise the process. Re-tendering the contract every few years – and changing the entire model of provision each time – is inefficient and wastes both providers' time and council money, they said.
Every change in contract takes time to get to grips with, and to get to know young people you're working with, they continued.
"I'm not saying that the council shouldn't be giving it to someone new," said the youth worker. "But if you give it to someone new every time just because they're undercutting the people that are already doing it, then every time you're reinventing the wheel."
"With Preston Council blazing a new trail for how to run local government, Marvin Rees and his Labour council can only deflect criticism using the shield of Tory austerity for so long. Less outsourcing and longer contracts that prevent a race to the bottom are the place to start"
An alternative model from Lancashire
Much media coverage was recently given to a revolutionary new model of local government in Preston, as the council shifted contracts away from national companies towards smaller local firms to boost the local economy. It is hoped the contracts will be better for providers, as the council aims for local investment.
From hitting rock bottom in 2011 when a £700 million development of a huge shopping centre fell through, Preston's major public bodies now spend local where possible – a total of almost £500 million in 2017 across Lancashire.
In 2015, a contract to provide school meals was broken down into bite-size chunks so local firms could take it on, which now means individual local suppliers are providing supplying different foods, from yoghurt to sandwich fillings.
The man behind this revolution in Preston, council cabinet member Matthew Brown, cited Bristol one of the most likely cities to follow suit because of its tradition of collective ownership.
Awarding shorter contracts is intended to encourage efficiency, but the cost-cutting is spiralling out of control. When local authorities are having to extend their contracts for youth services or drug treatment anyway to prevent an emergency after the commissioning process has broken down, it's clear this system simply isn't working.
Council workers themselves are likely to find the system frustrating, but this re-commissioning process isn't the only possible reaction to almost a decade of funding cuts from central government.
With Preston Council blazing a new trail for how to run local government, Marvin Rees and his Labour council can only deflect criticism using the shield of Tory austerity for so long. Less outsourcing and longer contracts that prevent a race to the bottom are the place to start.