A rapper has made a track to #bootoutbailiffs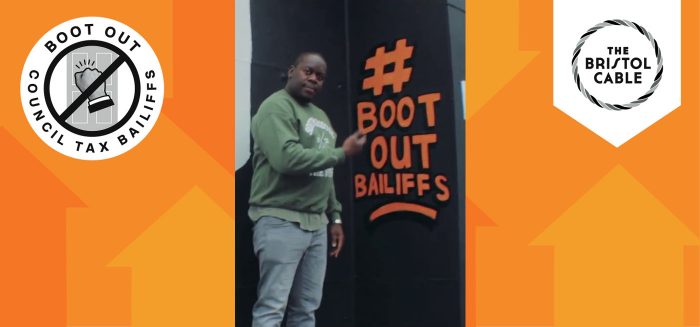 K*ners has been there – he's had bailiffs come to his door. Now he's using his skills as a rapper to call on the council to #bootoutbailiffs.
Not long after the the Cable launched our campaign calling on the Mayor and council to stop using bailiffs and introduce fair and more effective ways to collect debts, K*ners a Bristol born and bred star of the local hip hop scene tweeted his support for the campaign. Cable journalist Adam and K*ners got chatting, and this was the result – The Cable's debut in the rap game and a powerful addition to #bootoutbailiffs.
Help us #bootoutbailiffs by sharing this investigation with your friends, family, your local councillor, and the mayor.
Share and follow the campaign on social media and together we can #bootoutbailiffs