Iconic Bristol Bearpit billboard removed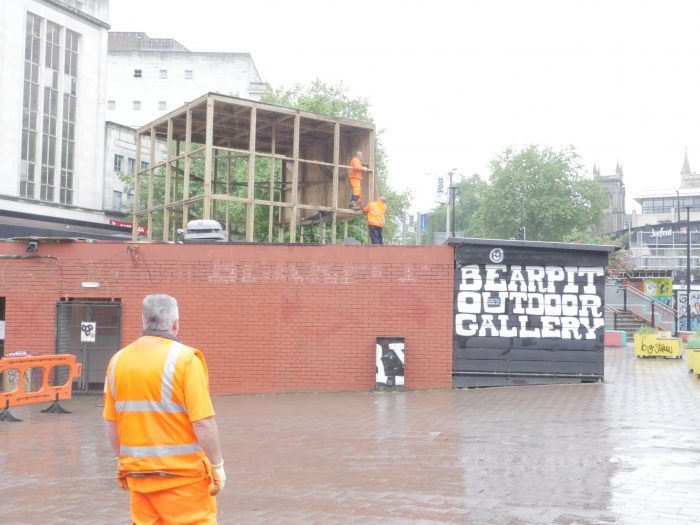 The battle to reshape the Bearpit took a new turn today as the council removed Bristol's only non-corporate billboard.
Removed on Friday, the cube billboard has for years displayed political slogans to the thousands of vehicles passing each day, from anti-austerity to environmental messages.
Often used to market Bristol's 'edginess', the Bearpit has long been the subject of toxic debate about how to manage the sunken roundabout, and ongoing debates about gentrification of the Stokes Croft and St Pauls areas.
Some have revered it as a communal space, calling it a home for political artwork and non-commercial activities such as skateboarding and street performances. Critics have dismissed this image as naive, instead describing it as a crime and antisocial behaviour hot spot, which saw a group of businesses vacating the Bearpit in protest earlier this year.
In what some see as the latest stage in the gentrification of the area, it was recently reported that the Bearpit is to be renamed 'the Circle' as part of a multi million pound makeover, with plans to turn it into a 'Food Innovation Hub'. The plans were submitted by Bearpit Bristol CIC, formed by the traders who vacated earlier this year, with building expected to commence next year.
A three month consultation on the plans will begin in June during which the public can tell the council how they want the Bearpit to be developed.