Council launch van living and rough sleeping policy consultations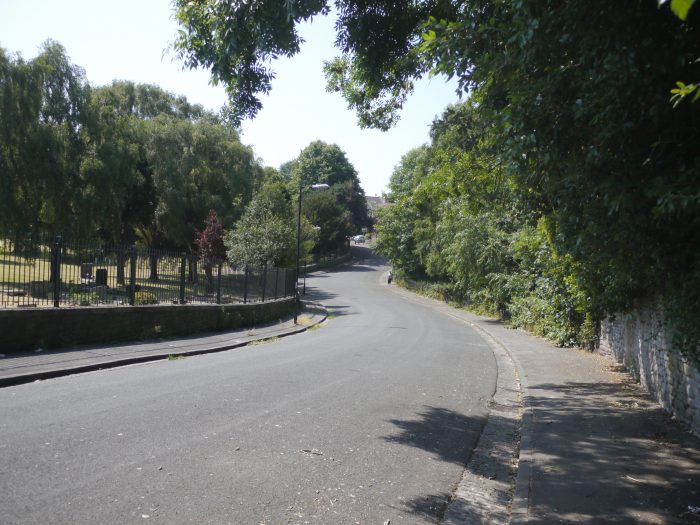 BCC announces consultations for its new van and rough sleeping encampments the day after completing Greenbank evictions.
Bristol City Council has launched public consultations on its draft policies for vehicle dwelling and rough sleeping encampments.
It comes the day after the council completes its eviction of Greenbank View. Jon, who is 50 years old and works night shifts as a security guard, was the last to leave the site.
"Today's the day, so I've had to leave… I've only hung on because I really don't know where else I can put [my van] and remain safe," he told the Cable. Jon claimed that the Council had told him they are "not after all the van-dwellers" but "just want to get rid of the anti-social behaviour" and felt they had gone back on their word when they gave eviction notice to all remaining vehicles.
Tom Gilchrist, Council lead for Gypsy, Roma and Travellers, said they had no choice but to "deal with" the encampment at Greenbank following the fire and large numbers of complaints. He claimed the Council's Neighbourhood Enforcement Team has been "taking action" on anti-social behaviour from some vehicle and caravan-dwellers that dispersed across the city.
At the press briefing on 29 June, Cabinet lead for housing, Councillor Paul Smith said that the aim of the policies is to "find a consistent approach… that respects everybody".
The vehicle dwelling encampment policy outlines the different police powers that can be employed to move people on if they are deemed 'high impact' on local communities. Smith said that the council will take "more rapid and more robust action where there are high levels of anti-social behaviour". If they are deemed 'low impact', the encampment will continue to be monitored, with reduced frequency.
"The purpose of this consultation is to give the whole of the city the opportunity to feed in how they think Bristol can deal with these problems," said Smith.
Alternatives for vehicle-dwellers and rough sleepers
Vehicle-dwellers leaving Greenbank View have been offered a temporary site on council land at Avonmouth, which eight people have accepted. The site is already on the market, so it's unclear how long it will be available for. Jon went to visit this site, but has decided not to move there.
"Our long-term view is that people should be living in bricks and mortar"
"It's literally a cement yard in the middle of nowhere with a wind turbine looming over… there's no shade, there wasn't any water when I went there, there's no toilets… there's not even a shop within 10 minutes' drive… it's on a poisoned sort of polluted site with sewage works, chemical works, cement factory and a busy road right outside… it's not where I want to be," he said.
Vehicle-dwellers have previously suggested that – being mobile – they could live on sites between development contracts and make and make use of empty sites not yet being built-on.
Tom Gilchrist, Council lead for Gypsy Roma and Travellers, said that "whether it'll be public land or private land… if [vehicle-dwellers] can find a piece of land that [they] want to use, we will not stop [them], we will encourage that to happen.
"But our long-term view is that people should be living in bricks and mortar."
Paul Smith said that the council wants to provide sites for housing development, not for people to park on. "We have got a very aggressive housing development strategy," he said.
"We are, in terms of affordable housing delivery, working on 105 different sites across the city, delivering probably about 4,000 affordable homes across those sites." By 2020 it is expected that around 1,000 of these homes will be built.
The rough sleeping policy – which includes people living in tents – does not distinguish between 'high' and 'low' impact encampments but focuses on moving people into a minimum of 7 days emergency accommodation, where their support needs will be assessed.
David Ingerslev, project manager at St. Mungo's, reiterated that rough sleeping or living in vehicles is "not a safe choice for most people", citing the higher risk of assault or being exploited and impacts on physical and mental health.
Paul Smith recognised that "some people who are living in vehicles or caravans may have the resources or opportunities or their own networks anyway, without needing emergency provision." Aside from emergency provision (increasing in Autumn to 107 beds from 65), and night shelter accommodation (currently around 800), St. Mungo's flag their project turning empty buildings into temporary housing. However, it is likely some time before supply of housing meets demand.
For vehicle-dwellers like Jon who has been on the waiting list for council housing for six years, none of the immediate "homeless pathways" seem accessible. He chose to live in a van to have his own space, saying he "couldn't live in another rented shared house/ bedsit". For some people, living in vehicles offers a degree of independence that is unaffordable elsewhere. Living in community, like in Greenbank before it descended into "mayhem" (says Jon) due to sudden overcrowding, can offer some degree of support and safety.
However, on Thursday, as reported by the Bristol Post, a live-in van was subject to arson-attack near St. Andrew's Park. Police say "the fire is being treated as deliberate".
As housing pressures affect more and more people in the city, directly or indirectly, the Council are trying to find ways to deal with two ways they visibly manifest: vehicle-dwelling and rough-sleeping. Paul Smith says that "the consultation may throw up other suggested solutions and proposals which we will obviously look up" – and they encourage participation from all residents of Bristol, whatever their housing situation.