Previously unseen interview with murdered asylum seeker Kamil Ahmad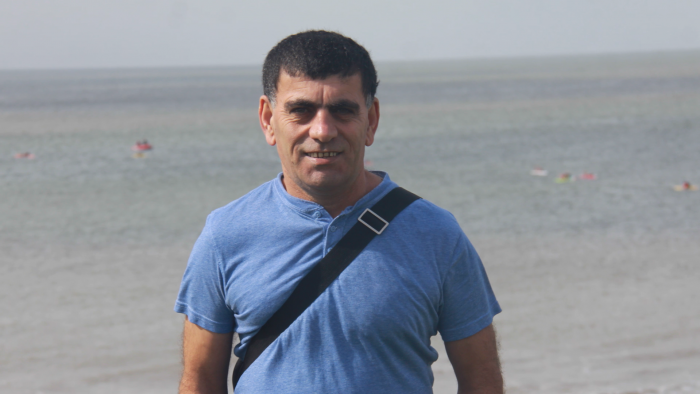 In this short film, Kamil Ahmad speaks of his experiences as an asylum seeker in the UK four years before he was murdered.
Kamil Ahmad, a disabled man, fled his home in Kurdistan, having been tortured and imprisoned. He arrived in Bristol hoping to find peace and safety. Instead, his application for asylum was refused, and in July 2016 he was murdered.
Some of his experiences may have been the result of institutional failings, human error and oversights, but others are the result of deliberate policy. Prime Minister Theresa May's 'hostile environment' strategy is after all designed to be hostile.
Jeffrey Barry was found guilty of Kamil's murder and a safeguarding review into his racially-motivated murder concluded that his death could have been avoided with better communication between services.
Of course those responsible need to be held to account, and lessons need to be learned. However, it is important to recognise that Kamil was failed long before that fateful night in July 2016.
We can, and should, blame the government for many things, but until now the government has known that removing rights from asylum seekers, and particularly disabled asylum seekers, will not cause protests. That is our collective responsibility and that is in our power to change.
On June 29, an event will be held in Bristol in honour of Kamil Ahmad, Bijan Ebrahimi, and other disabled asylum seekers and refugees who have been failed by the system.
The event is supported by disabled people's organisations, the asylum sector, trade unions, mosques and others. At a time of such sadness and anger there is also determination to build a broader movement of real solidarity, to begin to address the systemic change which is needed.