Watch: Do mandem need feminism?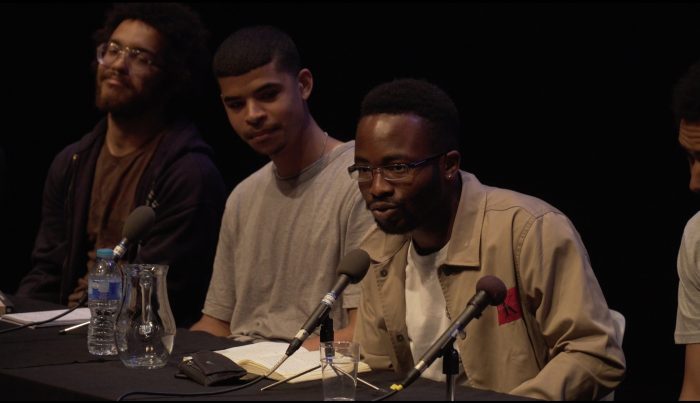 MANDEM
are an organisation led by men of colour making moves and talking on important issues. In their latest event they explored how and why mandem need feminism.
Last month, I hosted an insightful discussion for MANDEM about the role of men in feminism. My motivations for hosting the event can be read in more depth here but I will give a brief overview of my motivations in this piece.
After hosting several previous panel discussions on the constraints of masculinity, I became increasingly aware of feminist theory.
As a man, feminism is something that I had never thought I would associate with. In fact, it was something that I had very little interest in and in some ways, something I had a subconscious contempt for. After reading books by the likes of bell hooks and Grayson Perry, I had a greater understanding of the problematic elements of masculinity, but I still didn't make the connection with feminism.
I knew bell hooks had written books on feminism but as a man, I still believed feminism was a 'woman's thing'. However, in February I made the bold choice of choosing to write about masculinity for my university dissertation. In doing this, I soon realised that the common thread in all of the work that I was researching was the feminist movement.
To my surprise, I came across heterosexual male authors in feminist theory. This revelation began to dispel the myth that feminism was simply a 'woman's thing' in my mind. US Journalism professor, Robert Jensen, particularly intrigued me with his articulate critique of pornography and patriarchy.
I also discovered that there is a great consensus among most feminists that the end of sexist oppression will not happen without the engagement of men. This was greatly enlightening – but even more enlightening was the amount of anti-classist and anti-racist sentiment that many radical feminists hold. With this, I found an angle for a MANDEM discussion. Race and class are themes that I had explored on MANDEM before, hence I hoped that this would be a welcoming gateway for the feminism sceptics out there.
The 'Do Mandem Need Feminism?' event was very enlightening. At a sell-out event, the discussion was very enlightening for myself and everyone in attendance as Peter, Delano, Adom and Marcus articulated their opinions with clarity and empathy.
Adom Philogene, lecturer at Goldsmiths University in London, made some brilliant points about the complexities of masculinity and feminism's relevance to men. Delano Gournet-Moore gave us a great insight into why at the intersection of race, men of colour may face more barriers in coming to terms with 'toxic masculinity' and feminist theory. Furthermore, because we had an all-male panel, the women in attendance were presented the first opportunity to respond and ask questions.
I owe a big thanks to everyone who came to the event and allowed us to voice our opinions freely – which I think is of crucial importance considering the current assault on 'identity politics'. I hope the discussion we had will spark further conversations and I look forward to hosting similar events after Summer.
Have a watch of the discussion below and let us know your thoughts!