Avonmouth fly infestation: cries for council tax strike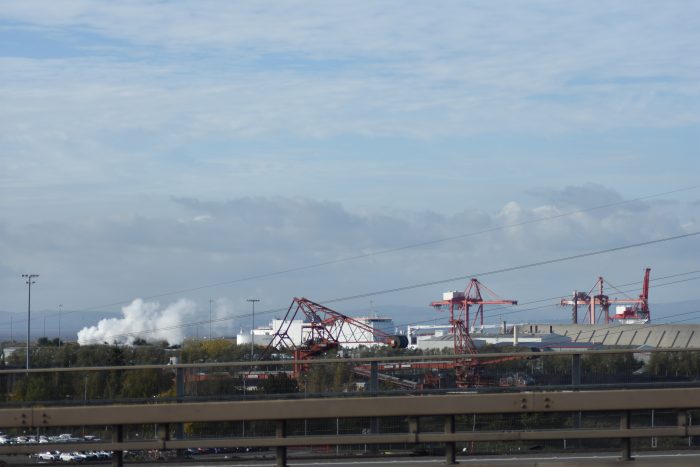 Councillor promises to investigate concerns in public meeting
Frustrated Avonmouth residents threatened to withhold their council tax payments in protest of the lack of action over the area's fly infestation yesterday. At the meeting in Avonmouth community centre, Bristol City Council cabinet member for waste, Kye Dudd, promised further investigations in to the matter.
Locals say they are plagued by flies originating in waste processing plants in Bristol Port, and are furious that their concerns are not being taken seriously by the council. The council has previously stated that there were 'low numbers' of flies after having monitored the area.
Yet social media groups of concerned residents are populated by complaints about the flies impacting people's day-to-day quality of life, and photos of fly catchers inch-deep with dead bugs.
Attendees spoke of the flies "driving people insane" and frequently being subjected to clouds of "horrendous stench"
Attendees spoke of the flies "driving people insane" and frequently being subjected to clouds of "horrendous stench" from activities in the various waste plants in the area.
Dudd said it was not the case that the council officers denied the problem, but that "they can't identify the source." He continued, "some people say its New Earth Solutions [waste business], there's other theories that it could be because of the hot weather and… there's issues with waste management."
Some locals said that they believe a key culprit is refuse-derived fuel processor New Earth Solutions, which they say is also responsible for clouds of disgusting smells regularly hitting the area. The company produces fuel from various types of wastes at the Avonmouth plant.
"I've heard other things about New Earth Solutions," Dudd said. "It's an old site and they don't have the newest technology."
Dudd said he would consult with the council about the possibility of changes to planning policy, and "then deal with New Earth Solutions". He further promised that council officers would soon visit Avonmouth to take statements from locals.
Following the meeting, attendees said it represented 'progress', but concrete actions needed to be taken immediately.
'Ring of Steel'
The issue of fly infestation was also brought up at a full council meeting on Tuesday by Avonmouth councillor Don Alexander. He asked whether the council will consider changing planning policy to strengthen the council's powers to prevent further waste processing setting up in the port area. The council is currently reviewing its planning policy.
Mayor Marvin Rees responded that the port was crucial for the economy of the area and "must be allowed to flourish", but that this must not have a negative impact on local residents.
Darren Jones, MP for Bristol North West, has also publicly backed the proposal for an enforced buffer zone between new industrial sites and residences.