Addicted Bristol: Life and Death – why we're running this series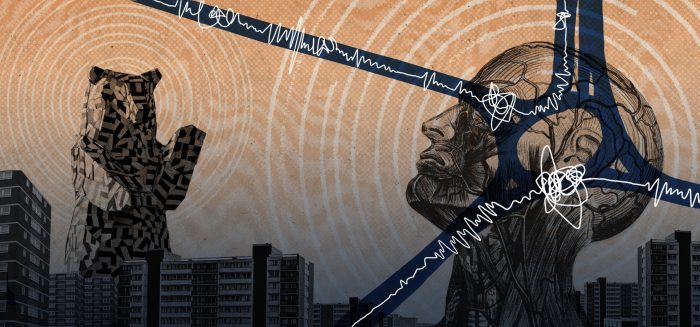 Bristol's drug problem is threatening lives more than ever. We're launching a series of stories on the people fighting addiction, treating it and pushing for reform.
Part of our series
Addicted Bristol: Life and Death
Read more
With drug-related deaths at record highs and funding being cut from addiction services, it feels high-time to put drug use in Bristol under the microscope. For many people in our city, drugs can threaten lives while treatment can save them.
At what feels like a crucial time for drugs and drug policy, this series will tell stories of drug users at risk, former addicts now in recovery, the treatment systems aiming to get them clean and the policies that could reduce harm.
Drug use is a chaotic and fast-moving phenomenon. From people self-medicating with prescription drugs like xanax and pregabalin, to lives being destroyed by new drugs like synthetic cannabis Spice.
This series will give Bristol's drug problems a human face, because it's an issue that can no longer be brushed under the carpet and affects us all. Drug users are often people on the margins of society, but whose problems are linked to much wider issues: the housing crisis, deprivation and public services under strain.
The effects of the approach to drug use as a criminal justice issue, as opposed to a public health matter, also warrants scrutiny and exploration.
While numerous families have had their lives touched by drug use, addiction affects the whole city. With residents finding discarded needles on their doorsteps and parents worried about their kids being sucked in, Bristol's drug problem is the responsibility of everyone.
A change in the air?
The UK traditionally lags behind on evidence-based drug policy. In Portugal, for example, decriminalization and a shift in attitudes towards drug use managed to stabilise a full-blown opioid crisis and led to dramatic reductions in problematic drug use, overdose deaths, drug-related crime and HIV infection rates.
Full decriminalization of drug use is a long way off in the UK, but change is in the air. Slow progress is being made towards a more liberal drug policy. Bristol became the first city to have drug testing outside a music festival, the government is making medical cannabis available on prescription from the autumn, and a number of cities are now trying to set up drug consumption rooms, where heroin users can take their drugs in a controlled and safe environment.
Bristol could become one of those pioneering cities in the coming months if the community, council and police lend their support.
Because of the work of journalists and campaigning by families of children with severe epilepsy, a Tory government has approved the prescribing of medical cannabis, which will change the lives of many people in the UK.
This is evidence that storytelling can make people change their minds about drugs, the often vulnerable people who take them and how better policies can help. This is why we are doing this series, rather than scratching the surface of the issue and moving on.
Read more from this series and share it to help spread the word about drugs in the city.
Addiction can touch people personally and affect family and friends. If you have experiences that you'd like to share (anonymously if you wish) Get in touch by emailing: matty@thebristolcable.org.