Drug poisoning deaths in Bristol remain near record levels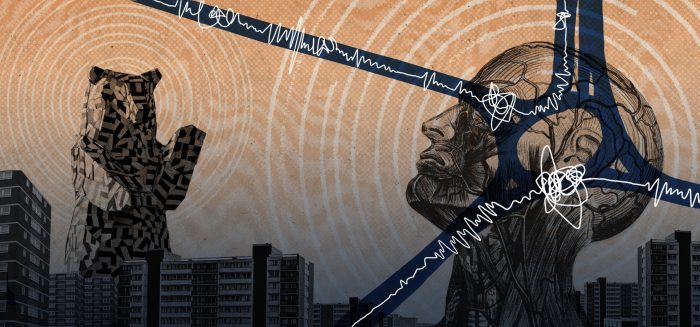 Bristol City Council is considering backing drug consumption rooms, which could prevent deaths.
Drug deaths in Bristol have remained at near record high levels according to newly released government statistics, as campaigners make renewed calls for harm reduction measures to keep drug users alive.
In Bristol, the number of drug-related fatalities registered between 2015 and 2017 was 113 – compared with a record high of 119 from two years previous. Of the 113 recorded, three in four involved illegal drugs.

In response to the fifth consecutive year of high levels of drug deaths, campaigners have blamed the government for cutting treatment budgets and blocking measures such as drug consumption rooms which could help keep users safe. Steve Rolles, from Transform Drug Policy Foundation, blamed the moves on an "ideological opposition to harm reduction".
Bristol City Council has cut spending on drug and alcohol treatment by more than £1 million following central government cuts in the last five years.
In England and Wales, there were a record number of drug poisoning deaths registered in 2017 – 3,756 – a slight increase on 3,450 in 2016, according to the Office for National Statistics (ONS).
In 2017, deaths relating to cocaine rose for the sixth year in a row to reach a new high of 432, compared with 371 in 2016. In March this year Bristol was named the UK cocaine capital in research by the European Monitoring Centre for Drugs and Drug Addiction (EMCDDA).
"Services that might help reduce harm are being cut, even though we know that harm reduction reduces mortality"
Another worrying trend was a national increase of almost a third in deaths linked to synthetic opioid fentanyl. The drug, which can be up to 100 times stronger than heroin, is sometimes prescribed as a painkiller but can be bought online from China.
There were 75 deaths involving fentanyl in 2017, up from 58 deaths in 2016. It is often mixed with heroin to make it stronger, so users are unknowingly taking something so potent that a tiny dose could be lethal.
Local charity Bristol Drugs Project (BDP) tested heroin users in September 2017 and found no traces of fentanyl. However, drug users have expressed concern to the Cable that there may be contaminated heroin being sold in Bristol, as well as reports of its presence in Bath and Wiltshire.
What could stem the deaths?
The Cable has reported on the rising number of drug deaths in recent years. While the government argues that more people are dying of heroin overdoses because of an aging population of long-term drug users, many addiction experts point to funding cuts to treatment and a shift in focus from harm reduction to abstinence-based recovery.
Some harm reduction policies are already in place, however. Bristol, like most councils, now offers take-home naloxone, an emergency medication which reverses opiate overdoses. It also became the first city in the UK to allow drug testing outside a music festival, meaning users can find out exactly what they are taking and how to do so safely.
"Like all local authorities we are grappling with the real-world effects of government austerity – having less funding available whilst the demand for services continues to grow"
However, many are calling for drug consumption rooms, where users can take their drugs in a supervised environment, in an attempt to prevent overdoses and the spread of blood-borne viruses while also connecting users with specialist support and cleaning up the streets of dirty needles.
Such facilities have been set up in other European countries, such as Switzerland, and there is growing support from local authorities in Glasgow, North Wales, Durham and the West Midlands. However, the Home Office recently said there were "no plans" to introduce drug consumption rooms.
Bristol councillors led by the Green Party and Bristol West MP Thangam Debbonaire have publicly called for the facilities.
In September the council will consider the results of a feasibility study into drug consumption rooms by Safer Bristol, a partnership of the council, police and local bodies, but it remains unclear if it would be legal to set one up.
Steve Rolles from Transform told the Cable: "Like everywhere, Bristol is struggling with public health budgets at a time when drug-related deaths are rising. Services that might help reduce harm are being cut, even though we know that harm reduction reduces mortality."
"More specifically, there are services that local authorities would like to open but can't because of legal obstacles, such as drug consumption rooms. Bristol is quite forward thinking in this area, with drug testing at festivals and also in the city centre at BDP."
"We know drug consumption rooms reduce deaths but the government isn't allowing it. I know that the council are looking into it but in the likely event that they decide it would be a useful service to provide they won't be able to because of obstacles from central government. This is because of an ideological opposition to harm reduction, not an evidence-based or legal decision."
Councillor Asher Craig, cabinet member for communities and equalities, said: "We spend over £8 million each year on services to help treat and prevent substance misuse. We recently re-commissioned these to ensure support continued, and to award five-year contracts to give providers some stability and a better ability to plan for the future.
"Like all local authorities we are grappling with the real-world effects of government austerity – having less funding available whilst the demand for services continues to grow. There's no simple answer to the problem.
"A number of factors contribute to drug-related deaths and we have a high proportion of people with complex physical and mental health needs in the city. Parts of our treatment services are designed to help reduce the number of people dying and each suspected drug related death is investigated to establish if there's anything that can be learnt which could help others in future."
Part of our series
Addicted Bristol: Life and Death
Read more
Addiction touches people personally and affects family and friends. If you have experiences that you'd like to share (anonymously if you wish). Get in touch by emailing: matty@thebristolcable.org.