The Cable view: opening the surveillance state through collaboration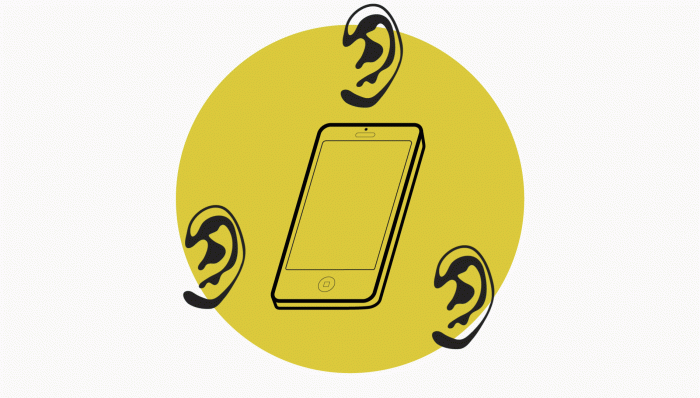 Following a Bristol Cable campaign, police forces must release information on mass spy technology
Banner illustration: Liane Avriam
As crime grows increasingly sophisticated, police are doing all they can to stay ahead of the curve. There has been a rapid growth in police surveillance, from facial recognition to the use of drones and predictive policing software.
This revolution in policing is granting forces unprecedented access to people's lives. Following a decision by the data watchdog (ICO), British police will now have to release some information on IMSI-catchers – a mass indiscriminate mobile phone spying technology – thanks to a legal case brought by charity Privacy International which relied on findings by the Cable.
Today's announcement means that the police can no longer stonewall all requests for information on IMSI-catchers. It is an important milestone on the road toward improving transparency in policing.
In many ways, the issue here is less of police misconduct, and rather, of a political shift changing the very definitions of extremism and serious crimes. Legal experts fear that the Investigatory Powers Act could legally sanction spying, on for example, protesters.
That's why lawyers and human rights experts have expressed serious concern that innocent people are being caught up by this type of surveillance.
To help restore confidence in the principle of policing by consent, Avon and Somerset constabulary must now answer how they use IMSI-catchers in the South West, and demonstrate how the public is safeguarded.
In 2016, the Cable revealed that British police had bought IMSI-catchers, so launched a national campaign for accountability. Over two years, Privacy International relied on the Cable's findings to challenge police forces to release information via the data watchdog.
Now, the same charity, represented by human rights organisation Liberty, will be appealing for more information to be released. This is an important step in the right direction for transparency, but secrecy still remains about how the police are using IMSI-catchers.
This campaign has shown the power in unity between human rights organisations and local investigative media. Together, civil society can shine a light on areas of the state that would otherwise remain hidden, and ensure that our public services are held publicly accountable, and act in the common interest.
To keep up the pressure on the police to provide even greater transparency, contact your MP with this Cable campaigning tool (at the bottom of the page).