Universal credit: trying to sort fact from fiction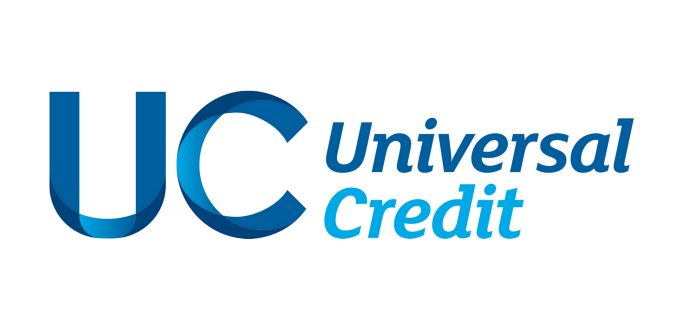 Universal Credit, the government's new benefits system, is being rolled out in Bristol. We speak to three people who have kept a close eye on the recent changes and how they're affecting Bristolians.
Maria da Silva is a trainee on the Bristol Cable Media Lab 2018.
The introduction of universal credit – the biggest overhaul to the benefit systems for a long time – has attracted its fair share of criticism and controversy.
Over the past few months, universal credit, the merging of common benefits into a single payment, has been introduced across parts of Bristol, with the rest of the city set to follow in late 2018.
Understandably, many benefit claimants feel concerned about how this change will impact their lives. Judging by statements made by politicians, civil servants and think tanks on the impact of universal credit, there's plenty of differences of opinion.
As universal credit began to be rolled out in Bristol in June, the head of the National Audit Office, the public spending watchdog, cast doubt on the government's central arguments that the benefit helps people back into work and represents better value for money.
Meanwhile, universal credit has been criticised for leaving claimants worse off compared to the old system. According to the Resolution Foundation think tank, working families are expected to be £625 a year worse off on average.
Service centre workers have told the Guardian that glitches and errors in the "cobbled-together" IT system have delayed benefit payments by weeks or wrongly cut them by hundreds of pounds.
The Trussel Trust, the UK's largest food bank network, reports that in areas where the full universal credit rollout has taken place, food bank referral rates have increased by 52% on average, compared with 13% in areas without universal credit.
Some conservative MPs have dismissed criticisms as unnecessary scaremongering. But when you begin to look at the consequences in areas where universal credit has been rolled out, like the reported increase in food bank use, rent arrears, and debt, you quickly begin to understand people's fears.
To try and sort the fact from the fiction, we spoke to three people to get to grips with the new benefits scheme.
Michelle Ioannou, Benefits Adviser at Talking Money
One of the key things that Michelle Ioannou highlights is how universal credit and the changes it brings will impact on a large section of the population. She says: "You are automatically worse off under universal credit".
She also has concerns that external agencies are taking on the brunt of work related to supporting claimants. "With sustained funding cuts we're just not able to sustain it – we don't have additional funding for universal credit."
It will also be more difficult for workers to support claimaints because there will be no 'implicit consent'. This means you can't speak on behalf of people without them being there, unless they have already specified which particular person is helping which particular element of the claim.
Ioannou highlights how "it's on you as the claimant to report things, to get things sorted [but] it's not always possible – for example it can take weeks to get a sick note from your doctor."
"If English isn't your first language, if you don't have the literacy or computer skills, or an email address, you are likely to face difficultly when claiming universal credit."
Ioannou also says that a lot of people will be caught out by an element of universal credit which involves 40% of their benefits being deducted to repay outstanding debts related to previous benefit over-payments, council tax or social housing rent arrears.
Karen Passmore, Campaigner for Bristol Disabled People Against Cuts
Campaign group, Disabled People Against Cuts, have been at the forefront of campaigning against the introduction of Universal Credit. They have advocated for process to be scrapped. In September 2017, the Public and Commercial Services union (PCS), which represents many Department for Work and Pensions (DWP) staff, also called for the suspension of the universal credit roll out.
Karen Passmore is particularly worried that disability premiums are being swept under the rug. The loss of these premiums led to two men taking the government to court on the issue. In June, the High Court ruled that the Secretary of State for Work and Pensions had unlawfully discriminated against the two severely disabled men, who both saw their benefits dramatically reduced when they moved and were required to claim universal credit.
Passmore also highlights that many domestic abuse charities have expressed about how women vulnerable to abuse will be put at more risk as by default, because payments will go the household rather than individuals. Although people can ask for split payments, Passmore points out that "even asking for this could put a woman at risk".
Mike Warner, Partnership Manager at Job Centre Plus
Mike Warner says the main feature of universal credit is simplification of the benefits system. However, he acknowledges there have been set backs in its introduction, which is why Bristol was keen to learn from rollouts in other areas.
After public pressure, the government cut the waiting period from six to five weeks and introduced 'advance payments', which are made available during the initial waiting period when people move onto universal credit. This is essentially a loan, as people will need to repay it over the following 12 months.
Two weeks after universal credit was first introduced in Bristol, 50% of claimants had reportedly requested an advanced payment. Warner highlights how this shows that people are being offered the payment and are not having to ask for it.
There have also been concerns about universal credit being primarily digital. DWP research found that among people with long-term health conditions making a universal credit claim for the first time, one in four were unable to register a claim online, and more than half said they needed more help setting up a claim.
Although universal credit is primarily digital, Warner admits, people will be able to apply over the phone, come into the job centre for urgent advice, or meet someone for support at Bristol City Council, a local library or community centre. Severely disabled people or those with other complex cases can receive home visits, but these are exceptional cases.
Warner says that the DWP are not dependent on third sector agencies, who are struggling with funding. "The fact that there's independent and partial advice out there is great because claimants can go clarify and scrutinise what we do, but from our point of view we're not dependent on external partners".
He says an extra £120k has been made available for the council to support people making and managing an online claim, and with personal budgeting. "Our stats demonstrate 21% of claims are currently being made with assistance from this service," he adds.
Sharing your experiences
Over the next few months, the Cable will be trying to build a picture of how universal credit is affecting people in Bristol.
We'd love to hear from people whose benefits have been moved onto it, as well as from anyone involved with helping claimants, or with running the system here. Some of the things we'd like to find out are:
How the system itself is affecting people
What help and support you've been offered to prepare for the changeover
What things are not working properly
How third parties, such as landlords, are reacting when things go wrong
Whether people who do not have stable incomes – like if you're self-employed, working in the gig economy or on a zero-hours contract – are having particular problems
This is not an exhaustive list – if you've been affected by universal credit and have something you think we should know about, please get in touch by email on content@thebristolcable.org or call us on 07533718547. All contacts will be treated in strict confidence.