W.G. Grace's Sports Surgery: Is Bristol sports media too cosy with the clubs?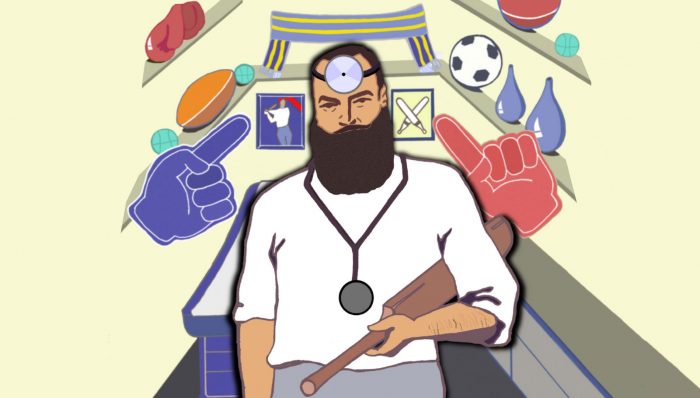 The Bristol Cable presents the second episode of W.G. Grace's Sports Surgery podcast – delving into the worlds of sport, politics and business in Bristol.
Illustration: Liane Aviram
Terry and Duke are here once again to cover professional to grassroots sports in Bristol and looking at the business and politics behind it all. Bristol's seventh best sports journalist, Neil Maggs aka Maggsy, joins the duo to talk about how the local media's cosy links to sport clubs in Bristol influences coverage.