Falling into crack addiction: "Wrong place, wrong time"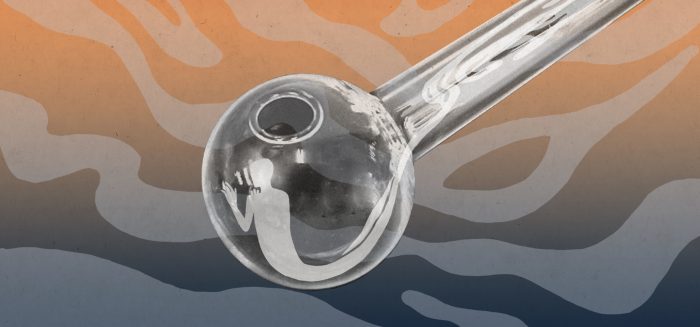 The story of a young woman whose downward spiral into crack addiction and a controlling relationship all took place under one roof.
It's 3am on a February night in an ordinary Bristol house. Emily's* boyfriend has called an ambulance but not bothered to wake her mum, who is shocked to find paramedics banging at her door. Emily has overdosed on paracetamol for the third time in a matter of months.
Soon after, Emily would be free from her crack cocaine addiction and her abusive relationship, bringing an end to a six-month ordeal. After getting clean earlier this year, she wants to share her story to raise awareness about drugs, as part of our series, Addicted Bristol: Life and Death.
Part of our series
Addicted Bristol: Life and Death
Read more
Emily, in her early 20s, had first tried drugs a couple of years before, taking pills and cocaine on nights out. Then when she entered relationship with a heavy drug user, she started taking coke more regularly.
She was living at her mum's house in Bristol with her boyfriend when a lodger moved into the spare room. The new lodger was in recovery from heroin addiction, but soon started using heroin again, as well as crack.
"She painted crack to be a more mellow version of coke, which it obviously is not, so I started taking crack with her," Emily tells me. "Initially, you've still got money and a job, and because it's early days, you justify it."
Soon after Emily was smoking crack regularly, giving the lodger lifts to pick up from her dealer and spending £200 a week on her habit – all under her mum's roof, who didn't find out until her addiction was in full swing.
Crack, a highly addictive form of cocaine that is mostly smoked, is taken in Bristol more than anywhere else in England, according to the latest government figures. Hepburn Road in Stokes Croft, which is nicknamed 'Crack Alley', also featured in the recent BBC documentary Drugsland.
"Eventually the money ran out – I was only working part time," she says. "I had savings but I wasted through those. Towards the end I took out a payday loan and did sex work to pay for it, but it didn't matter how much money I had, I was always going to need more."
"Towards the end I took out a payday loan and did sex work to pay for it, but it didn't matter how much money I had, I was always going to need more"
When savings were running low, the lodger introduced her to the website Craigslist, which gave her the idea to turn to sex work. "You put an ad on Craigslist, you receive replies and negotiate money and then go out to houses, which isn't the best. Not all the time – just if I had no other way of getting money."
"It's just something desperate people do. It's dangerous." How did it make her feel? "I think there's just tunnel vision with drugs at the end of it."
Not only did the relationship with her boyfriend get her more into drugs, but it was also abusive. It led her to take an overdose. "There was an incident. I was doing crack and coke and I can't tolerate it because of the come down after, so the comedown combined with his behaviour led to a few instances where I took lots of paracetamol."
It wasn't until she overdosed a third time that the police spotted some red flags and control issues in the relationship and intervened. Emily's mum said this support was "really useful".
"I didn't have to chase them," she says. "They were chasing us, which is the way it should be."
Soon her boyfriend was kicked out and things improved. "I was still using but there weren't any more suicide attempts. I think it was just getting out of the routine. After he moved out, I was intent on giving it up."
"I didn't get any professional help"
Emily managed to get clean in March this year – six months after she first took crack – without the help of any services. She felt confused about where to go for drug treatment and couldn't easily access mental health services, which she felt she desperately needed alongside drug-related support, because drugs were also involved.
"To reach out countless times and for people to either not respond or to be put on a really long waiting list, that doesn't say, 'We care'"
She approached charity Off the Record, who she says only responded about an appointment several months later, and was turned away by a private psychiatrist. She eventually got a mental health assessment on the NHS, but was told because she was using drugs, they would only offer limited treatment.
"I don't think you can just tell someone to stop using drugs and not give them the support and not have them change other things in their lives," she says.
They also wrote her a letter which was full of errors. "I had waited so long to see them and to be sent a letter, which was copied to my GP and everyone else, with not just typos, but stuff that was not correct."
"It got to the point where I thought; 'This is stupid, I'm not going to go see four different people. I just want to go to one service and get an appointment and see that someone cares.' For you to reach out countless times and for people to either not respond or to be put on a really long waiting list, that doesn't say, 'We care'."
Supported in recovery
Despite the lack of formal support, Emily managed to stay in recovery. "I didn't have physical withdrawal. It was really hard for the first month, but as time went on, I had more money and my relationships were coming back. Even though it was hard, you can see life coming back a bit and you can see what sacrifices you took just to take drugs."
"I've had moments of temptation if something goes wrong. It's like an instant happy pill, isn't it?" In June, she went to Old Market with the intention of using, but managed to stop herself. "But you have to remind yourself that it will fix it for those few minutes but after that I'd be back to square one."
She thinks awareness of drugs is crucial because it's easy for anyone to fall into addiction. "Drug addicts get a bad rep of being stupid or poor, but it's just circumstance – being in the wrong place at the wrong time," she says.
A particular worry at the moment, is people taking "a cocktail of drugs". "You might take coke and feel too on edge so you take Valium or Xanax or you mix it with ket [ketamine] – that's the dangerous bit because your body doesn't know how to deal with it."
She has heard about people doing just that and not waking up. This is what happened to Lucy White, a 24-year -old Bristol student, who died after taking cocaine and prescription drug pregabalin in May. "If you can't handle a drug and its side-effects, don't take other drugs to deal with that," Emily says.
Another warning is that people can't always be sure what they're taking. Emily's former lodger suspected that her heroin had once been cut with fentanyl – the synthetic opiate that is so potent that it can prove deadly.
Where support services failed Emily, her family and friends filled in the gaps. "The main thing was life stuff, like getting that lodger out and ending that relationship. My friends were really good, I'd give them my bank card."
Now six months clean and still living with her mum, Emily has started work again after doing some volunteering because she wanted to help others.
"I didn't feel supported by services. If I had different family and friends, not many people would stick around for someone with a crack addiction, I feel like I would have been on the streets quite easily. I feel like the services need to be there for those people and fill in the gaps where families and friends don't."
*Name has been changed to protect anonymity.
Addiction touches people personally and affects family and friends. If you'd like to share your experiences (anonymously if you wish). Get in touch by emailing: matty@thebristolcable.org.