Bristol care workers battle charity over 'unfair' pay for sleep-in shifts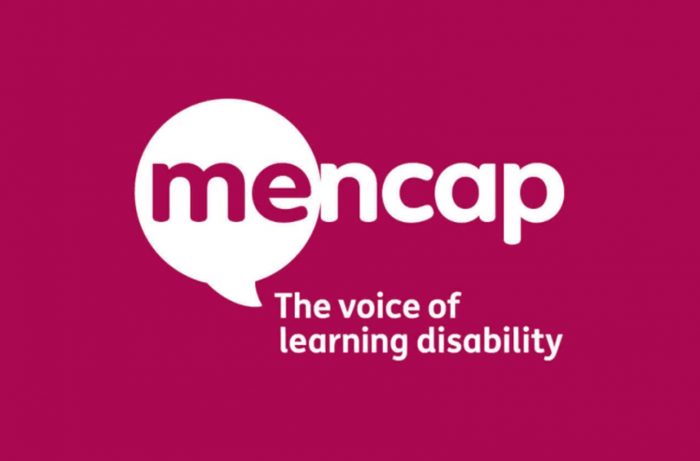 Bristol Care Workers Network are protesting against learning disability charity Mencap, in a legal battle that could lead to £20 million in unpaid wages.
"I've heard of sleep-in rates as low as £19 which works out at just over £2 an hour." These are the words of Sarah* who works in the care sector and is a member of Bristol Care Workers Network (BCWN).
The group are taking on the UK's largest learning disability charity, Mencap. In July this year, Mencap won a case at the Court of Appeal, arguing that sleep-in shifts, where workers stay over night at their place of work, do not count as work time and therefore don't need to be paid in line with the national minimum wage. BCWN disagree with the ruling and are protesting this weekend.
Brian*, another member of BCWN, told the Cable: "Mencap say 96% of workers won't be woken up during a sleep in… but I think this misses the point, even if you are sleeping you're not allowed to do anything else. In the legislation, if you cannot leave, then it should be considered as working time, so you should be paid an hourly rate for it."
For Brian, to not even get paid the minimum wage is a scandal. In April, the minimum wage went up to £7.83 for over-25s, but younger people earn even less.
He added that there is growing evidence of the importance of getting the recommended eight hours sleep every night, but he doesn't believe many workers are getting that when working a sleep-in.
Another Bristol care worker said on Facebook: "There have been many times I have had a sleepless night during a
sleep-in and then have the responsibility to administer medication to
clients.
"The blame for this sorry state of affairs that's hitting some of the country's lowest paid workers must be laid at the government's door"
"In recent years there have been criminal prosecution charges
brought against others who have given the wrong amount of medication
that I administer to my client," they added.
The so called 'sleep-in crisis' has been well known in the care circles for some time and the outcome of this legal dispute is worth an estimated £400 million to the care sector. Both Mencap and trade union UNISON, who have been leading the legal fight on behalf of sleep-in care workers, blame the government for lack of clarity
UNISON took the initial case to an employment tribunal in April 2017 on behalf of care worker Claire Tomlinson-Blake. It argued that sleep-in shifts should count as working time, and therefore should be paid at hourly minimum wage rates or higher.
The tribunal ruled in favour of paying the minimum wage but this was overturned at the Court of Appeal in July this year. The Lord Justice said: "The only time that counts for national minimum wage purposes is time when the worker is required to be awake for the purposes of working."
However, UNISON have since asked the Supreme Court, the highest court in the land, for the opportunity to appeal against this latest ruling.
UNISON assistant general secretary Christina MacAnea told the Cable: "Sleep-in shifts involve significant caring responsibilities, often for very vulnerable people. The blame for this sorry state of affairs that's hitting some of the country's lowest paid workers must be laid at the government's door."
Facing potentially crippling costs, a Mencap spokesperson told the Cable: "We are sad that this protest is directed at a charity, rather than at the government which is responsible for creating this mess.
"The government is also ultimately responsible for ensuring statutory care to the 173,000 people in the UK with a learning disability who are entitled to it."
£400 million at stake
For care worker Brian, this doesn't wash."For me they've picked the wrong target, they should have got together with other providers and collectively said to the government 'you're going to have to pay for this', but they just took the shortcut," by underpaying workers, he said.
"They should have got together with other providers and collectively said to the government 'you're going to have to pay for this'"
Mencap say that a ruling in favour of paying the minimum wage for sleep-ins would cost them £20 million in back pay alone – while the estimated cost of covering back pay for all providers in the care sector is around £400 million.
Mencap say this would mean having to stop nearly all the support and services they provide. They have called on the government to clear up the sleep-in legislation to ensure care workers are paid 'fairly'.
Although the sleep-in issue is a real cause of concern for BCWN and it's members, Brian pointed out that this is just part of the wider issue of how care workers are undervalued. "The job is considered unskilled, but when you look at our responsibilities, it isn't unskilled, but care workers just accept that," he said.
Staff turnover for the sector is high – a 2012 study showed that the staff retention rate for social care is 24%, which is higher than the national average.
BCWN will be holding two days of action, starting on Friday 26 October where they hope to cause "a national disruption of Mencap's emails, phones and social media".
On Saturday 27 October they're taking to the streets to 'Stand Up To Mencap' with a demonstration taking place on College Green between 12pm-2pm. Similar days of action are planned in Manchester and Liverpool from sister organisations.
Mencap and other providers are understandably worried about rising costs in an already squeezed sector. The question is who should carry the costs of the service – workers, charities or government?
*Names of care workers have been changed.