Update: Loprestis' 'No plea' in slavery case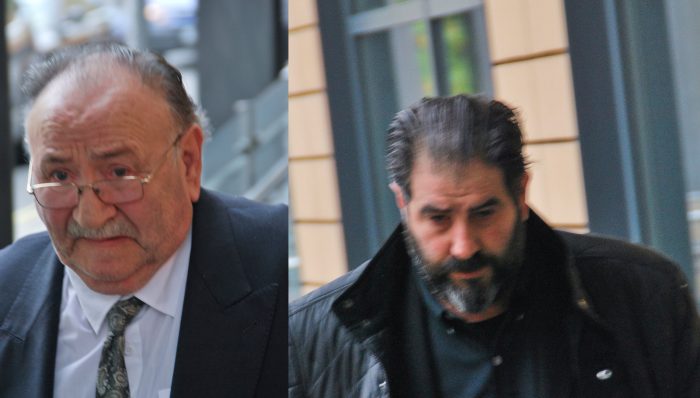 Ice cream bosses will face Crown Court next month
Photos: Rowan Quarry
Two bosses from prominent local business, Lopresti Ice Cream, appeared at an initial hearing regarding slavery charges at Bristol Magistrates Court today, 4 October.
Mr Robert Lopresti, 45, of Long Ashton (pictured above right) and Salvatore Lopresti, 74, also of Long Ashton (pictured above left) faced charges of requiring a person to perform forced or compulsory labour contrary to the Modern Slavery Act 2015 between January 2009 and December 2016 at the premises of Lopresti Ice Cream at 70 Bedminster Parade, Bedminster.
Mr Salvatore Lopresti is also charged with assault on a person thereby occasioning actual bodily harm (ABH).
The Loprestis' solicitor entered a 'no plea' on behalf of the defendants.
The case has been referred to Bristol Crown Court and will commence on 2 November 2018.
The Bristol Cable will continue to cover this case.
If you would like to confidentially share any information please contact content@thebristolcable.org.