Lopresti ice cream bosses slavery trial date set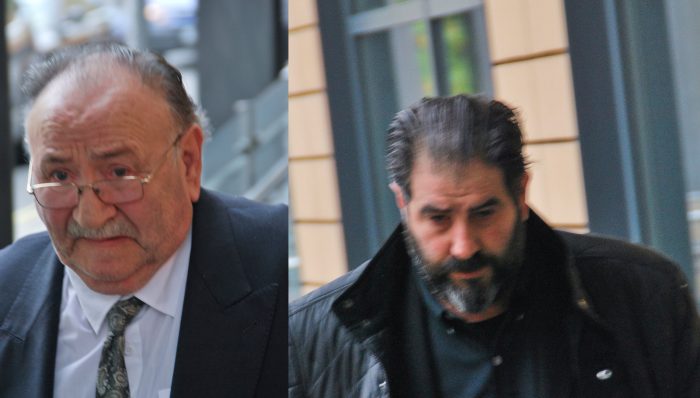 Salvatore and Roberto Lopresti face modern day slavery charges.
Photo: Salvatore and Roberto Lopresti pictured leaving Bristol Magistrates Court on October 4th. Credit: Rowan Quarry
The trial date for two bosses of the famous Bedminster-based business Lopresti Ice Cream has been set for 13 May 2019.
At a pre-trial hearing today (2 November) at Bristol Crown Court it was determined that Salvatore Lopresti, 74, and his son Roberto Lopresti, 45, will face trial for charges of requiring a person to perform forced or compulsory labour contrary to the Modern Slavery Act 2015.
The alleged offences occurred between January 2009 and December 2016 at the premises of Lopresti Ice Cream at 70 Bedminster Parade, Bedminster.
Mr Salvatore Lopresti also faces a charge of Actual Bodily Harm (ABH) against the same alleged victim.
The business which trades as Lopresti Ice Cream on Bedminster Parade, operates ice cream vans all over the city. Through his company, Grandbill Limited, Salvatore Lopresti is also a major landlord in the city.
There will be further pre-trial hearings in the lead up to the full trial in May 2019. The Cable will continue to follow this story.
Have you been affected by this story or got relevant information? Contact content@thebristolcable.org.