Opinion: Tourist tax should just be the start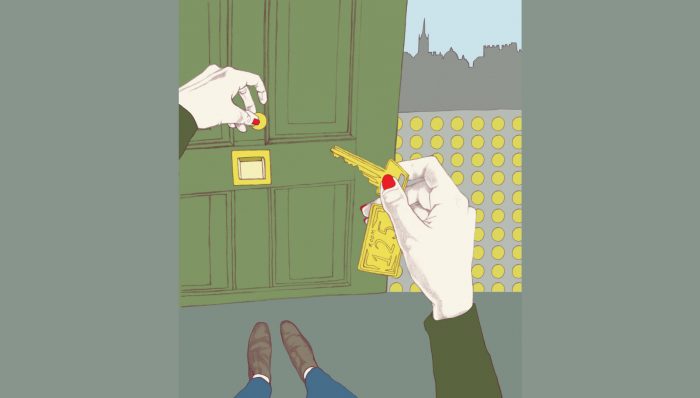 Adding a couple of quid to a hotel stay to top up Bristol's coffers sounds appealing – but we need more ambitious thinking to address austerity.
Words: Matt Hollinshead.
Bristol City Council is skint. A massive £233m has been cut since 2010 with £34m axed in the last budget alone – and groups from across the city, including the Green Party and Momentum, have proposed revenue-raising plans to save jobs and services.
Matthew Hollinshead
One of these bright ideas is a 'tourist tax' – a couple of quid charged to visitors on top of all hotel, and probably Airbnb, stays that can then be invested in the city. Think of all those visitors to St Paul's Carnival or the Harbourside Festival, to name just a couple of the main draws. Sounds great, right?
Members of the Bristol Hoteliers Association were predictably livid when the tax was mooted, with chairman Mark Payne suggesting it could drive punters away and handicap the local industry compared with other cities. But these taxes are pretty common in dozens of cities and towns in continental Europe, and we have yet to see the collapse of tourism on the other side of the English Channel.
Bristol wouldn't even be the first UK city to propose the tax – Bath and North East Somerset council proposed the idea a while ago, and resurrected it earlier this year, around the same time the Bristol plan was being floated. It has recently been raised in Glasgow council and the Scottish National Party controlled-Edinburgh is currently lobbying for powers to introduce a £2 increase on each bed, which would raise £27m a year. Calls for powers to introduce the tax have gained the backing of the Scottish association of local authorities.
Given the pricing mechanisms hotels use, it's hard to see how punters would even know whether it was the the taxman or a hotelier scraping a few more pounds, and subsequently end up being put off their holiday.
Tourism should be an important source of direct revenue, given Bristol is the eighth most-visited city in the UK. Almost 29,000 of us work in the industry and we host about 2.7m visitors each year, bringing in around £1.3bn to the local economy. But as existing tax revenue goes directly to austerity-addicted central government, few of the benefits reach local coffers or directly contribute to local services. Any increase in VAT or corporation tax is centralised. Only business rates come back to Bristol council and, as hotel industry bigwigs are keen to point out, no tax income at all came from last year's approximately 140,000 Airbnb stays in Bristol.
Don't let tinkering distract from more far-reaching ideas
Obviously, charging a bit of small change from tourists and investing in public services sounds appealing. But implementing this seemingly innocuous reform won't be easy.
Local councils currently don't have the authority to impose new taxes, so a tourist tax would require national legislation and a huge shift in central government's attitude to local councils and taxation (the Tories being famously anti-both), and the national Labour leadership seem to have their eye on bigger financial reforms right now.
So, arguing that all we would need to do is get Marvin Rees and other cities' leaders to lobby for new powers to levy this tax comes across as a bit naive, and also limited in ambition.
We are seeing a huge transformation in British politics both on the left and on the right – and the stakes could not be higher, which presents opportunities for more far-reaching solutions. The defining feature of politics today is not clever policy ideas, but the ability of those ideas to galvanise opinion and mobilise people. It's hard to imagine people getting hyped for a minor levy on hotel rooms.
Much of Bristol's dominant politics, like the national Labour party, is caught in a tension between its activist fringes, seeking fundamental change, and a more liberal middle-class political culture which sees politics as simply managing our way through bad situations. Initiatives like a tourist tax is an example of a fudged compromise between the two, a technical solution to a political problem.
From edition 17, OUT NOW!
Read more from this edition.
If we really want to improve local budgets and services, it's not going to be through this sort of smart policy tweaks. What the past few years have shown is that ordinary people need to force their issues onto the table, whether locally or nationally.
As always in situations where those with the money have the power, all we have are numbers, and we need to use those numbers strategically to win – whether that's through direct action, campaigning in elections or backing strong policy proposals. On their own, limited demands like a tourist tax are destined to fail due to their own lack of ambition.