Bad news for bailiffs, good news for citizens as council slashes use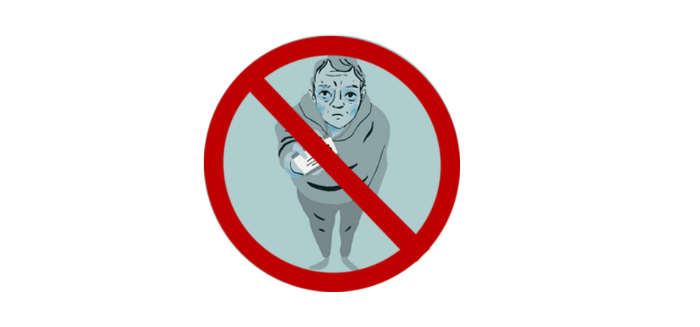 Use of bailiffs has fallen off a cliff since July.

Part of our campaign calling on the council to stop using bailiffs
Read more from this campaign.
Bristol City Council's use of bailiffs has plummeted since it committed to review its debt collection practises.
The decision, announced in July 2018, came off the back of a Bristol Cable campaign and widespread political pressure calling for a fair and more efficient debt recovery scheme.
Between July and November this year, bailiffs were used 36% less than in the same period in 2017. This amounts to 2,000 fewer Bristolians having been visited by the heavies, saving thousands of low income residents from distress and hundreds in enforcement fees. Bailiff firms are expected to have lost hundreds of thousands of pounds as a result.
In July, following a long running campaign to #bootoutbailiffs by the Cable, the council announced plans to pilot a new model of 'ethical' debt collection that emphasises early intervention, affordable repayment plans, and advice.
Several national charities publicly welcomed the positive developments, calling for other councils to follow suit. The bailiff industry has long been criticised as exacerbating stress and poverty, as well as being ineffective at collecting much needed tax for local authorities.
Lucy, a mum who was on the sharp end of the council's use of bailiff firms, shared her story with the Cable back in February. Responding to the latest news, she said:
"I'm so glad something is being done to reduce the use of bailiffs, it's very scary and intimidating to be in that situation. I really hope that the whole situation continues to improve to prevent anyone going through what we and many others have."
Although the pilot has yet to be rolled out, councillor Craig Cheney, Cabinet Member for Finance said: "We recognise the use of enforcement agents to collect unpaid bills is an imperfect system that puts a huge amount of, often unfair, pressure on those who are struggling with money issues.
"We are continuing to work on a new model for enforcement which uses the information we have about an individual and their circumstances to assess cases more sensitively. This allows us to signpost people to services at an earlier stage, which can help reduce debts and means we only look to enforcement agents as a last resort and only when it's appropriate."
The drop in use is bad news for bailiffs. The firms can hope to make £310 in fees added to each account within 7 days of receiving it from the council, for simply knocking at the door and dropping a letter through it.
With 2,000 less accounts in the last 5 months that's up to £620,000 less for bailiff companies like Bristow and Sutor and the hedge funds and Conservative Party donors that own them.
Despite the drop in bailiff use, 3,600 local households have had the dreaded knock at the door since July. And at present, there are no plans to review the use of bailiffs for other debts such as parking fines or business rates.
It is hoped that Bristol will follow the lead of Hammersmith and Fulham council who since April have completely stopped using bailiffs for council tax debts following a successful pilot. The London borough have since reported higher debt collection rates and improved engagement with services.
Paul Goggin, councillor for Hartcliffe and Withywood led the efforts within the council to get bailiffs firmly on the agenda and the push for wholesale change.
Responding to the latest information Goggin said: "I welcome the progress made by the Labour administration and the direction of travel is certainly positive. Especially given the findings from this week's report from Martin Lewis's Money and Mental Health Policy Institute showing that 100,000 people in problem debt in the UK attempt suicide every year.
"I look forward to the day that we can completely end the frankly medieval practice of demanding money on the doorstep from citizens unable to pay."
Help us #bootoutbailiffs by sharing this investigation with your friends, family, your local councillor, and the mayor.
Share and follow the campaign on social media and together we can #bootoutbailiffs