Bristol Rovers are manager-less and in a relegation scrap, where do they go from here?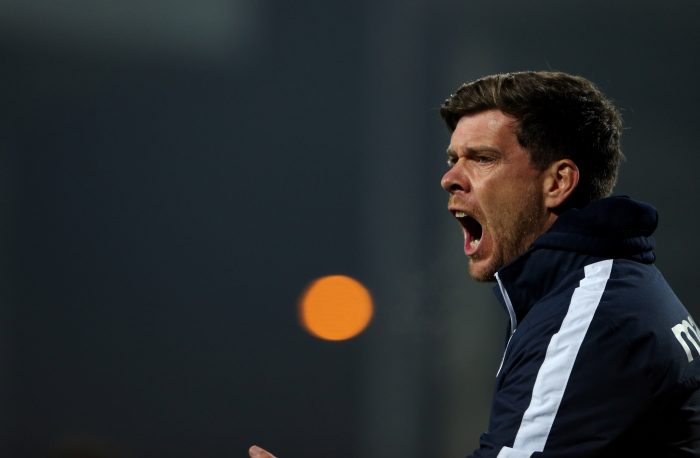 With Bristol Rovers in a relegation battle, no news of a promised new stadium, and after sacking their most successful manager, Gasheads want answers.
Photo: Dan Westwell
Gasheads are quite rightly disillusioned with what's happening at the club at the moment, or rather, the distinct lack of anything happening at all. Our current leaders (I use that term loosely) have sold us a dream that we as a club will modernise and that they're committed to delivering a new training ground and a new stadium (the new tent stand doesn't count). We're no closer to a new stadium since the UWE deal fell through and our plot of land for a training ground currently lies dormant.
Actions speak louder than words, and with words not being forthcoming from the powers that be, it's fair to assume from the lack of action that the Al-Qadis no longer plan on delivering these projects as originally promised, if even at all. I've no doubt that Wael Al-Qadi, the club's president, wants the best for the team, but are the rest of his non-football supporting family (who ultimately hold the purse strings) that bothered? I don't think so.
On Thursday 13 December, the club parted company with Darrell Clarke, our manager since March 2014, who it's fair to say has been the club's most successful manager in modern history, and arguably our greatest manager of all time.
Clarke inherited a routinely under-achieving squad of overpaid journeymen – which ultimately ended in relegation out the Football League – but he gallantly led us to back-to-back promotions. By his own admission, Clarke has underachieved this season and signed some poor players. Speaking with him after games, it was clear that there was a growing resentment towards the board and not only were they unclear with fans, but they also lacked clarity with him.
Darrell is one of the most candid and open football managers I've ever come across and the things he told reporters 'off the record' would be of great concern to fans. He also publicly said on more than one occasion that without the infrastructure, which the board had promised, Rovers will remain a "League 1/League 2 yo-yo club", and that's sadly where we are at the moment.
Fans respected Darrell's honesty, which in fairness got him into trouble and undoubtedly played a big part in his sacking, especially as the noises he made to the media became ever-increasingly more accusatory towards the board. If truth be told, although he said he was defiant, it was clear that he was fed up and perhaps a rest is the best thing for him.
It's honesty that fans now ultimately want from Rovers top brass, and a clear indication of where the club is going. A group of Gasheads have taken to writing an open letter to the board to demand answers. We're not asking for the world, we're just asking for pride to be instilled back into North Bristol.
Whilst the long term dream is crumbling, Rovers have more pressing short-term problems to address: that of finding a replacement for our most successful manager and beating the drop back into League 2. This is no mean feat for a team which is massively struggling to find the back of the net, and with an increasingly restless fan-base.
Thank you Darrell for the memories and for 'giving us our Rovers back'. Over to you, the board, where do we go from here?
Jack Newcombe is a Bristol Cable Media Lab graduate, Gashead, and co-presenter of W.G. Grace's Sports Surgery Podcast.