Photoessay: Coexist's last 48 hours at Hamilton House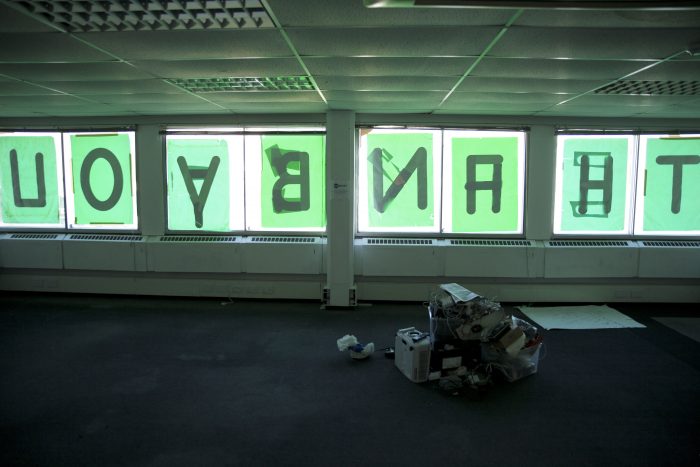 We documented Coexist's last 48 hours at Hamilton House. The social enterprise is leaving after 10 years at the Stokes Croft cultural hub.
On Wednesday, Coexist finally handed the keys over to owners of Hamilton House Connolly and Callaghan (C&C). With plans still ongoing to redevelop part of the building into flats, new managers Forward Space will be taking over. Lots of tenants said they would leave with Coexist, because they refuse to stay under the new management.
This end of an era at Hamilton House coincides with Westmoreland House being demolished, and nightclubs Blue Mountain and Lakota announcing they're closing down. The pace of change in Stokes Croft seems to have gone into a new gear.
The saga continues, however. A petition signed by nearly 5,000 people calling for Bristol City Council to purchase Hamilton House and then allow the community to buy shares will be debated in January.
After a decade in the building, Coexist were handed their notice in November, but they decided to hold out. These photos document their last two days in the building.