Revealed: Blue Mountain bought by tax haven student flat developers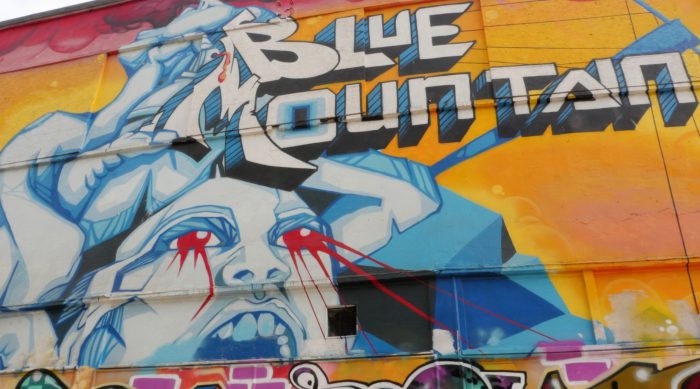 Another sign of gentrification as the second Stokes Croft club announces closure in as many months.
Stokes Croft nightclub Blue Mountain has been bought by developers registered in the tax haven of Luxembourg, and is set to make way for a mixed-use development including student flats, the Cable can reveal.
Yesterday, Blue Mountain announced in a Facebook statement that it will be closing its doors for good at the end of February 2019.
"The obvious impact of the closure of these clubs is loss of capacity for the numbers of people wanting to go to places that play bass music and stay open late"
The Cable has learned that the club was bought in February for £950,000 by RedOak Property, a property fund that develops student accommodation in the UK, but is registered in Luxembourg – a well-known tax haven.
Rumours about the club's closure have been circulating for months, but it was announced yesterday. "It is with a heavy heart that we announce the closure of our beloved nightclub at the end of February 2019," the statement said.
"Due to the ever expanding demand in our beautiful city, The Blue Mountain is making way for redevelopment… Since the day we opened 26 years ago, our journey to this point has been an incredible story, and we thank each and every one of you for having taken part in it," it continued.
RedOak Property described themselves as a "specialist student accommodation provider", and said the current plans for Blue Moutain are for a combination of commercial and office space, as well as student flats.
The company has built student accommodation in Leicester and Nottingham, and their current project – a 353-bed student complex in Nottingham – is thought to be worth around £17 million.
RedOak appears to operate from London but is registered in Luxembourg, which is ranked sixth in the world in the 2018 Financial Secrecy Index.
Their website says they are "focused on UK purpose built student accommodation investment" and "target Russell Group university cities, where student accommodation and supply opportunities exist", especially for the "mid to premium market and overseas students, where rental growth is strongest".
The loss of Blue Mountain represents another significant blow to Bristol's nightlife scene. Since opening in 1992, the venue has become a much-loved space for bass music fans across the country. The loss of Blue Mountain coupled with the impending closure of Lakota will no doubt be worrying news for fans of jungle, D'n'B, grime, dubstep and more as the amount of venues consistently hosting this kind of music continues to shrink.
In October, the owner of Lakota said they would be "exploring new opportunities" for their site just around the corner from Blue Mountain, which could include converting the club into a mixed-use site with residential accommodation and business space.
Elsewhere in Stokes Croft, the owners of Hamilton House are also seeking to redevelop part of the building into flats, and demolition has begun of Westmoreland house, which will be redeveloped into 112 homes and business units.
This year has already been another turbulent one for Bristol's nightlife venues. In late 2017, the Surrey Vaults in St Paul's was forced to close with immediate effect due to noise complaints from accommodation built across the street. That was followed by the closures of the famous Bierkeller and iconic reggae pub, the Star and Garter in February.
After a long battle to keep the building from being redeveloped, The Brunswick Club also announced in September they will be leaving when their lease runs out in January and looking for a new venue. Other venues, including Thekla, Fiddlers and The Fleece have either survived threats or still have insecure futures.
However, there has also been good news. It has just been announced that the Star and Garter will reopen under the management of Malcolm Haynes, who oversaw the successful return of St Pauls carnival this July after a three-year gap.
In addition, Bristol's well-known punk venue in Old Market, The Exchange, was saved in November, when it became Bristol's first ever community-owned music venue. In response to dwindling financial resources, over 400 people bought shares in the venue and raised over £300,000.
A spokesperson for local action group, Save Bristol Nightlife told the Cable: "The obvious impact of the closure of these clubs is loss of capacity for the numbers of people wanting to go to places that play bass music and stay open late.
"If we can't stop the demolishing of our nightclubs we can at least insist that the powers that be allow the capacity to be re-established through allowing new venues to open.
"We want to preserve the character of these areas and see it through the development and try to retain its values as the heart of Bristol's creativity and nightlife."
A spokesperson for RedOak said: "RedOak is a specialist student accommodation provider and have been looking at a mixed-use scheme here. We bought the site in February from the previous owner who was looking to retire.
"The site is in need of regeneration and part of the site already has permission for student accommodation.
"We have been in talks over potential future uses for the lower floors and our current thinking is for the ground floor to be commercial, the first floor to be office, maybe shared workspace; and the remainder to be student."
Joe Skirkowski is a graduate of the Bristol Cable Media Lab 2018.